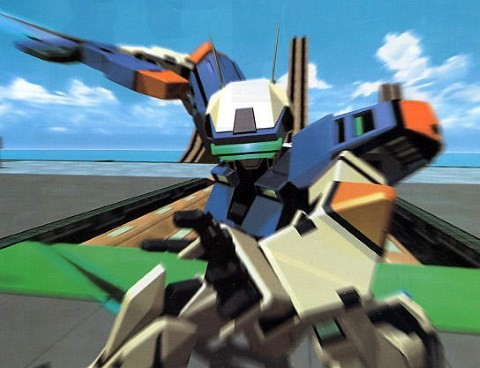 We've tried to avoid doing these kinds of lists over the years. Mainly because they end up being contentious and misinterpreted. That said it's about time we got around to doing this. Especially as other places have attempted similar lists and ended up being laughably parochial and clearly ignorant with it.
Before we start, there are a few a disclaimers. "Best" in this context means that these games are obviously great fun to play but they also went on to influence other games as well as approached mecha gaming in a unique way. They might have even resolved design issues that had plagued other titles too.
The games listed are also not necessarily based on our reviews either, as some we have yet to even cover, but more how they have defined mecha gaming over the years. These are also games that we regard to be very well wrought, based on our years of experience from playing lots and lots of mecha games.
10. Gigantic Drive (PS2)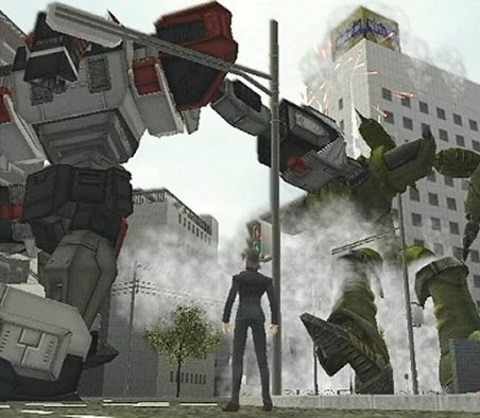 The successor to Remote Control Dandy, Gigantic Drive took the premise of controlling a mecha from the ground level up and made it even more compelling. Not least due to the inclusion of analogue controls for the arms. Based around an alien invasion, the player has to use an assortment of mecha to defend against an army of invading monsters. It was one of the best games Sandlot ever made and went on to influencing all manner of other games.
9. Assault Suits Valken (SNES)
One of the earlier Masaya games in the Assault Suits series, Valken followed on from Leynos on the MegaDrive (though narratively it pre-dates it). Like Leynos it was a horizontal scrolling shoot-em-up of a sort but far less restrictive and a lot more explosive, not only in terms of the weapons but also the breakneck pacing. While it was released as Cybernator abroad, that version was cut-down compared to the Japanese original. While we also like Metal Warriors quite a lot, without Valken that game would have likely never existed. Also avoid the PS2 remake, it's thoroughly dire.
8. Omega Boost (PSone)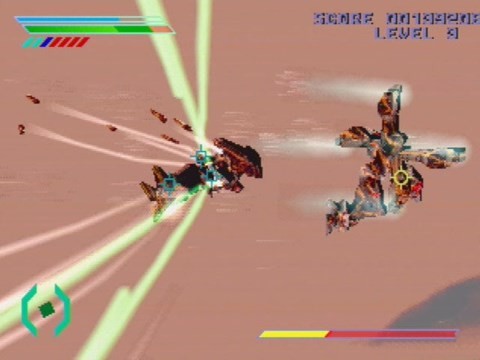 Developed by ex-Team Andromeda staff at Polyphony Digital, the developer behind the Gran Turismo driving games, Omega Boost did space based mecha combat brilliantly. Solving numerous technical design issues in terms of acquiring enemies in space, it was and still is a hugely important mecha game. While enemies came in waves and you tended to barrel down into scripted fights, the sense of freedom in terms of movement was and still is unparalleled. It also featured mecha design by Shoji Kawamori amongst other things.
7. Metal Wolf Chaos (Xbox)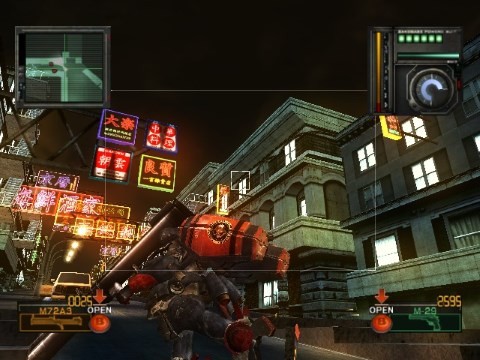 This is one of those games where the premise eclipses an actually very good game. Despite the fact you are the President of the United States of America in a mecha suit of armor trying to take back your country after a coup d'état, Metal Wolf Chaos is a thoroughly excellent game. Set at ground level, you have to work through levels to free your country with an obscenely large arsenal of weapons. Sadly it never saw a Western release but this is an, admittedly rather cheesy, mecha gaming classic.
6. Super Robot Wars Alpha 3 (PS2)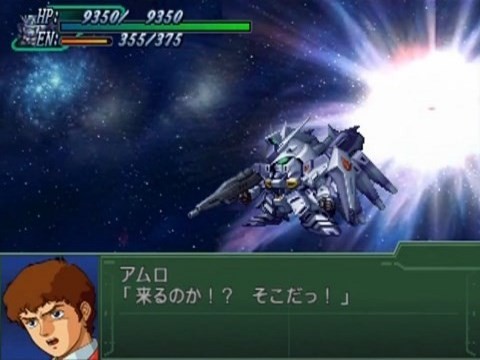 Since starting in the 90s, the Super Robot Wars games have had many iterations. Focused around turn based strategy with a huge roster of famous anime mecha, some regard F and F Final to be the defining games in the series. While they are very good we think Alpha 3 is far better. This is partly because of the impressive animations and the fantastic roster of units but more down to the balancing of the maps. As they were a perfectly pitched challenge for almost the entire game. There have been various games since as well that have been very good too but Alpha 3 is, for us anyway, the best in the series.
5. Gundam The Blue Destiny (Saturn)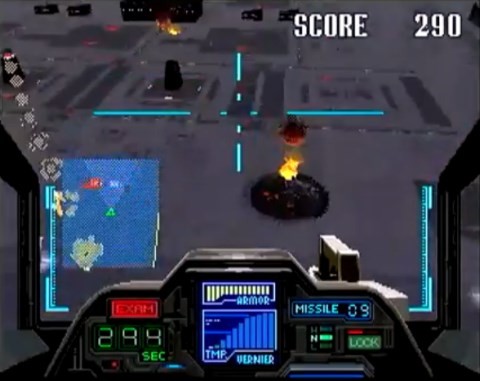 The myth that all Gundam games are awful is simply untrue. The Blue Destiny games are probably the finest evidence of that. Set during the One Year War, the player is a grunt on the front-lines in a relatively underpowered mecha (initially at least). What made the game though was its shift to a claustrophobic first-person viewpoint. Especially as the pacing was incredibly fast, trying to keep tracking of enemies during a fight made for a uniquely tense experience and one that fantastically echoed the host anime as well.
4. Another Century's Episode 2 (PS2)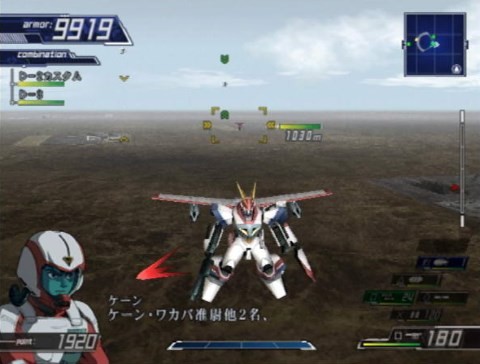 Some people rate Konami's Zone of the Enders games but they were always flawed in terms of implementation. The ranges were inherently disconnected. From Software solved this with their Another Century's Episode games by creating a more restrictive analogue boost to link the ranges. The best of these games being the second, not only for its massive roster of playable units but also due to the size and overall scope of the game.
3. Steel Battalion (Xbox)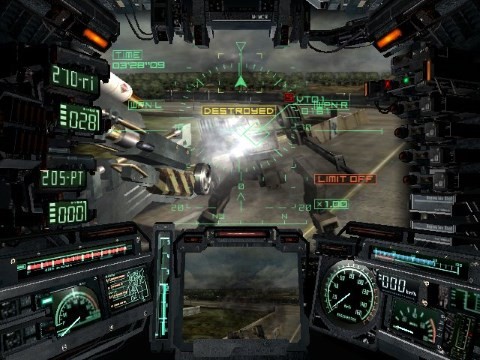 There's a reason why no MechWarrior or Heavy Gear games are on this list and that reason is the original Steel Battalion. A hugely ambitious mecha simulator, it featured a massive and very complex controller to pilot your Vertical Tank. Battles were also incredibly tense as you only had one life for the whole game and if you didn't eject in time then it was game over. It also had some truly fantastic and even ground-breaking mecha design by Junji Okubo. If you still want to play the definitive mecha simulator at home then Steel Battalion is simply the best game of its kind. Avoid the updated Xbox 360 version that uses Kinect though, it's truly awful.
2. Armored Core 3 Silent Line (PS2)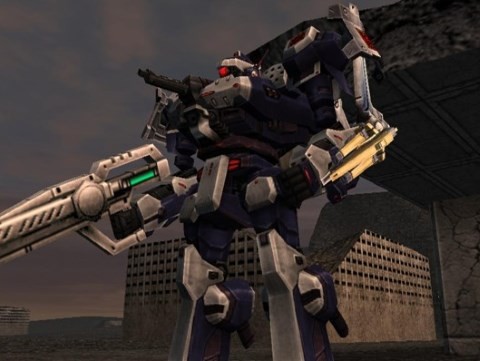 While there have been a lot of Armored Core games over the years, only a few have been truly special. Games like Master of Arena and Verdict Day are indeed amazing but for us the best in the series is Silent Line. Mostly down to the improved customization, a new organic AI setup, a proper first-person cockpit view and some truly brilliant missions. It even had a fantastically good musical score too. As Armored Core has always squarely sat between the arcade and simulation tendencies in terms of design, Silent Line completely nailed that approach. Avoid the PSP release though, while it isn't all that bad it is but a shadow of the PS2 original.
1. Virtual On (Arcade)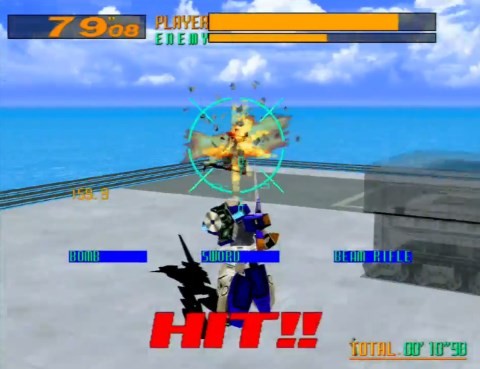 In many ways, there are lots of games on this list that wouldn't exist without Virtual On. It's just that important. Using a unique set of mechanics that linked ranged and melee attacks via fixed vectored dashes, it was and still is one of the most cogent mecha games every created. The first game is also the best as it afforded a more manual control of attacks, especially in melee. Playing this in the arcades against another skilled human opponent is probably one of the finest gaming experiences you can ever have.