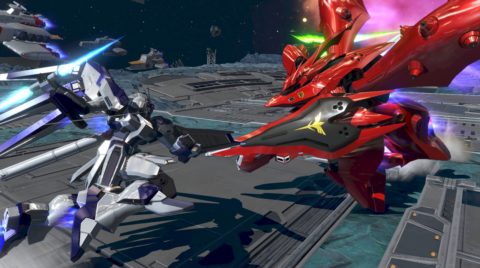 As the rest of the world has Gundam Versus on the PS4, Japanese arcades are gearing up for the upcoming Gundam Versus Extreme 2. On May 12 and 13, stores in Tokyo and Osaka will be able to play test the game for the first time. There's also some confirmation on the playable roster, including three new entries to the franchise:
Tri Burning Gundam – new
Gundam Maxter – new
Gundam Barbatos Lupus Rex – new
Hi-Nu Gundam
Nightingale
Extreme Gundam Type Leos II Vs
Gundam Kimaris Trooper
Astray Red Frame
Astray Blue Frame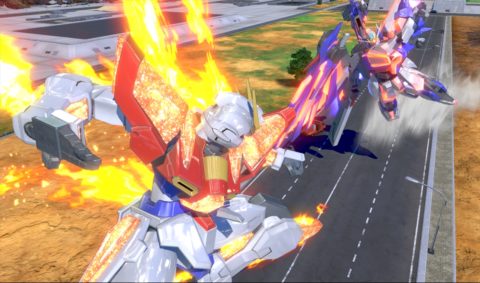 As Gundam Versus appears to have floundered a bit since releasing last year, it will be interesting to see if they continue to share units between this game and the console version. As always, we'll let you know more as it comes along. Let us know what you think of the three new units!