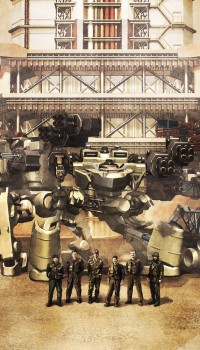 Back in 2001 From Software announced their support for Microsoft's first foray into the console market. With games like Murakumo and Gaia Blade many of the Japanese press and public regarded the Xbox as a possible contender, after all this was a staunch Japanese developer making games for an American console. The thing was that whilst Murakumo was available shortly after the Xbox's release in Japan, Gaia Blade disappeared into insignificance.
The promotional in-game movie for Gaia Blade that was shown at the 2001 Tokyo Game Show displayed a rather lush "real time simulation" RPG set in a mythical almost ancient Greek inspired landscape. A scantily clad female warrior dispensed with multiple beasts in a pretty brutal fashion.
Roll forward a year to the following Tokyo Game Show and now people were asking what had happened to Gaia Blade. This time there weren't any in-game movies but instead a few instances of pre-production artwork. Again, set in the mythical world but now with bipedal mecha and the game's name had been changed to that of Gaia Gear. Admittedly, very few were surprised to see mecha in a From Software game but they were confused after seeing in-game footage of what looked to be an entirely different type of game. The question on everybody's lips was what in the hell was From Software doing?
A year later a game finally appeared, the name had changed yet again as had the setting but the same design of bi-pedal mecha were present; the world had finally been introduced to Chrome Hound: Age of Arms.