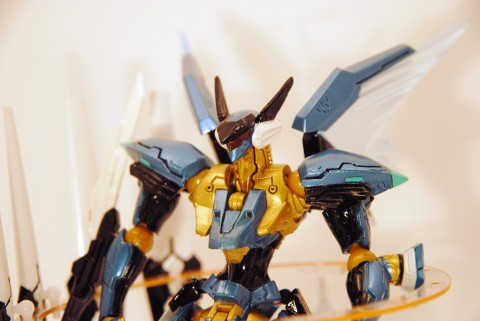 Following on from our previous Revoltech Jehuty review, our good friends at HobbyLink Japan have sent us the latest version of Jehuty (specifically that of the version shown in Anubis). Now, whilst we aren't huge fans of the Zone of the Enders series, we've always admired the designs that Yoji Shinkawa penned for the games. We've also included some game footage at the end of the review.
Like the first game, Anubis didn't produce any toy merchandise at its release. Despite the large increase in production value for the game, as well as the slew of other functional improvements, Konami didn't see it fit to release any toys of Shinkawa's head turning designs. So all this renewed interest in the series from a toy standpoint is very much welcomed.
For all intents and purposes this is probably more of a companion review to the first Revoltech Jehuty, simply because this figure is nigh on identical in all aspects (bar its colouring). The only other element that's new is the inclusion of four Homing Missiles that can attach to the display ring.
Bar that, this is the same nicely sculpted and articulated figure and so the same praise we heaped on the first figure is equally applicable here. In addition, it's also a little bit cheaper too so you're also getting little bit more for slightly less.
Toy: Revoltech Jehuty (Anubis Version)
Price: 2,270 yen
Size/Weight: 21.7 x 21.7 x 6.7 cm / 260g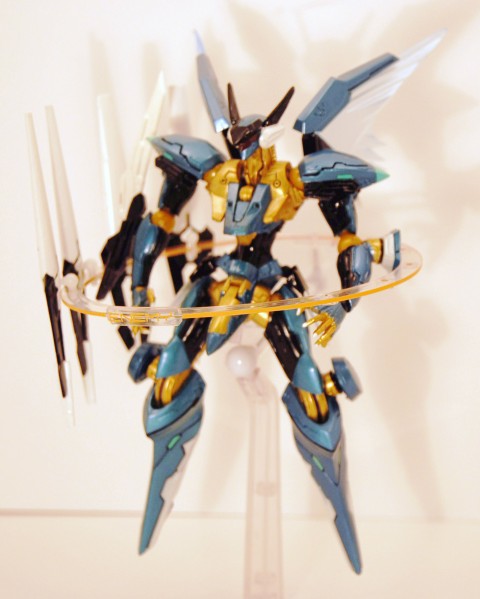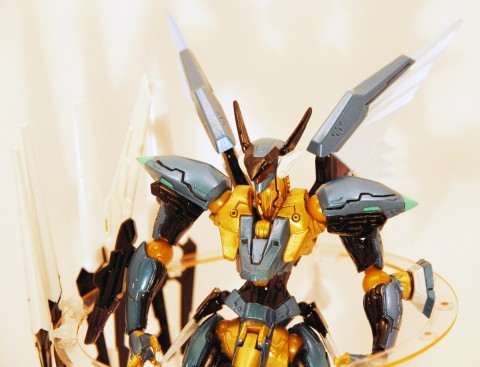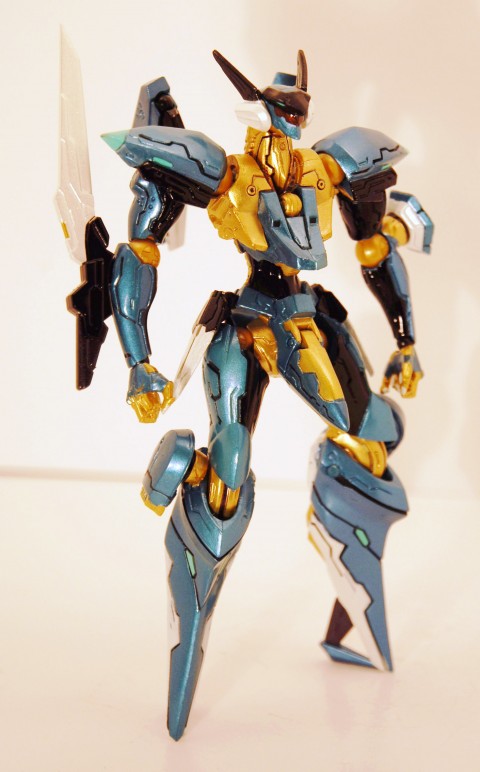 Like the first figure, it's very much a labour of love on the part of Kaiyodo. Unlike most Robot Damashii figures, the stand is still a welcome inclusion and affords some truly fantastic poses. Considering that the first figure is now no longer available and that most people prefer Anubis over the first game anyway, then this is a must buy. Even if you don't particularly enjoy the games, like us, the design of Jehuty is so striking that it's more than earned its place in the mecha design halls of excellence.
[flash http://www.youtube.com/watch?v=K_B1x8E_mJc]