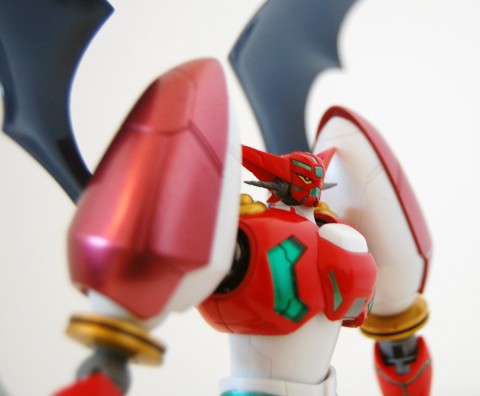 Courtesy of our good friends at HobbyLink Japan we've been sent the Super Robot Chogokin Shin Getter Robo 1 as seen in Change!! Shin Getter Robo (though its origins predate that by quite a bit). In addition, we've also included some game and anime footage of the mecha in action at the end of the review.
Getter Robo is one of the mainstays and cornerstones of the super robot mythos, alongside Mazinger Z. Starting out life as a manga by Ken Ishikawa (who sadly died in 2006) it later became an anime series and spawned all manner of sequels since.
One of the main aspects of the series has been based around Getter Rays, that power the Getter machines. These rays effectively facilitate evolution but not all lifeforms react the same way, as the dinosaurs retreated underground to survive the Getter ray onslaught only to emerge millions of years later to find out that we've taken over the planet. If some of this sounds familiar, then that's because Gurren Lagann re-appropriated much of this narrative (with Getter Rays being substituted for Spiral Energy). The ever present drills in Gurren Lagann are also a similar homage to Getter Robo 2.
Whilst we've already reviewed the classic Getter Robo 1, however we have never covered the mighty Shin Getter Robo.
The origin of this design is very much tied to the Super Robot Wars games and as such has become a staple and very uber unit over the years. It's also regarded as being one of the most potent forms of Getter Robo and has consequently become quite iconic. Unsurprisingly, it's also received numerous toy incarnations too. From sturdy and nicely done Revoltechs as well as beefier Chogokin from the likes of Aoshima.
We've owned and played with them all and it's nice to see Bandai finally getting involved and this new Super Robot Chogokin toy does not disappoint!
Toy: Super Robot Chogokin Shin Getter Robo 1
Price: 5,780 yen
Size/Weight: 21.0 x 19.5 x 7.0 cm / 440g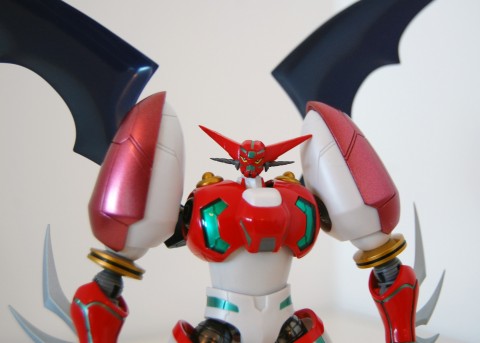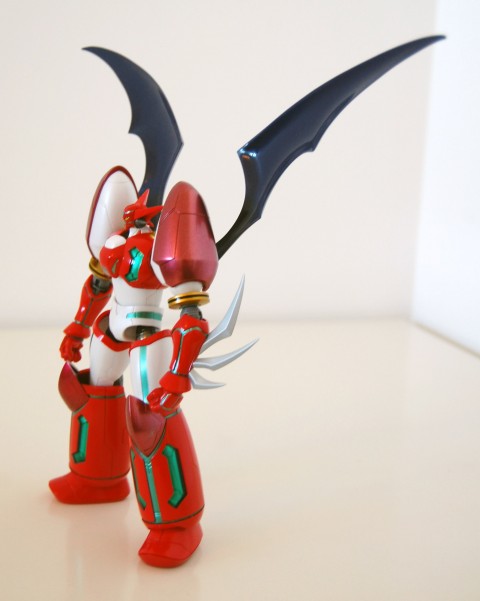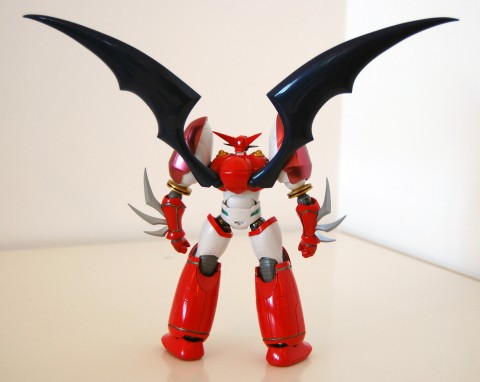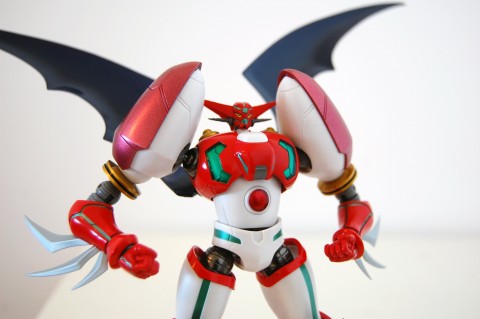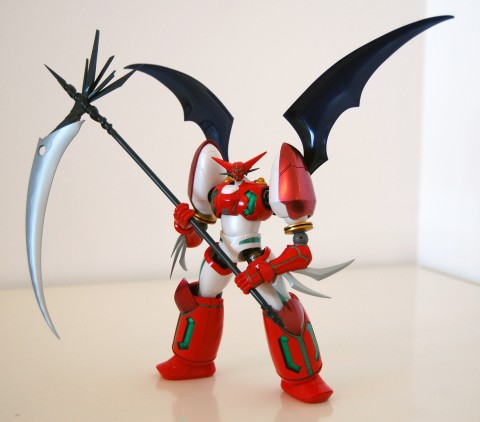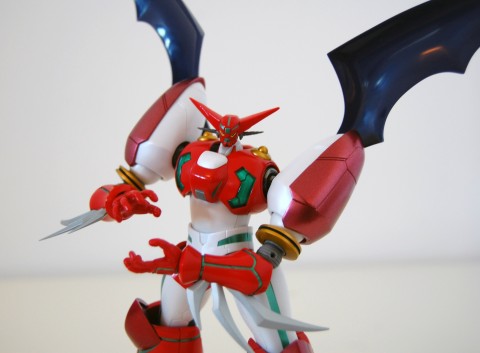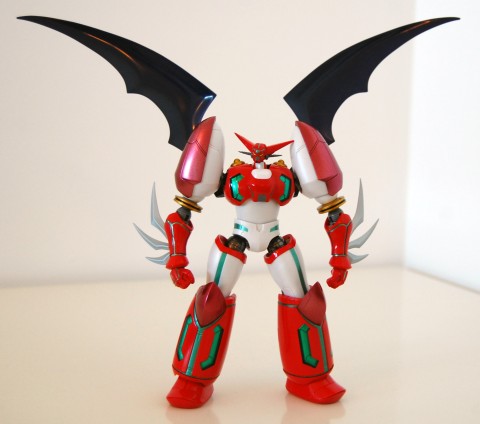 In terms of size, this toy is smaller than the Aoshima figure but it still uses a lot of diecast and has far better articulation. Basically think a chunkier Robot Damashii figure with diecast and you're getting the picture. As for the articulation specifics, the shoulder joints can be extracted and the leg's knee joints are nicely ratcheted too. You can really do some great poses with this figure and the sculpt backs it up nicely too. Especially as the detailing is wonderfully crisp. However, it's very much a bare bones package. You don't much in the way of gimmicks or add-ons. That said, what you do get is a fantastically nice toy that's very reasonably priced.
Overall then this is probably the nicest Shin Getter Robo 1 toy to date. It's very nicely sculpted, has great articulation and doesn't cost that much. Whilst it lacks the glow in the dark detailing shown in some of the publicity shots the quality of the figure itself makes up for that omission. So we can very happily recommend this figure to anyone who's a fan of the design or just wants a kickass super robot to adorn their shelves.
[flash http://www.youtube.com/watch?v=NlQzlYwxiI0]
[flash http://www.youtube.com/watch?v=7zJgEn68oYE]
[flash http://www.youtube.com/watch?v=KzgE01Y_pkQ]
[flash http://www.youtube.com/watch?v=DcVcqAOzLIQ]
[flash http://www.youtube.com/watch?v=To34rvyClH4]