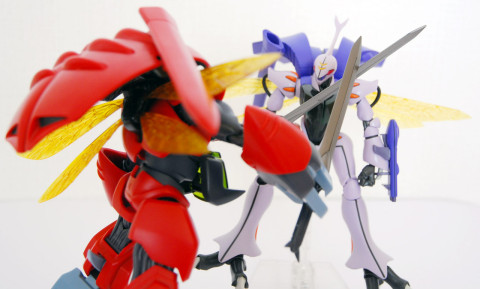 Courtesy of our good friends at HobbyLink Japan we've been sent the Robot Damashii Dunbine and Robot Damashii Drumlo from the classic 80's mecha anime Aura Battler Dunbine. While the Dunbine is an updated re-release from 2012, the Drumlo is a brand new release in Bandai's ongoing and thoroughly excellent aura battler Robot Damashii range. We've also included some anime and game footage at the end of the review.
Awhile back we also reviewed the Robot Damashii Zwarth so it's nice to finally go back and cover some of the earlier designs from the anime.
Suffice to say that Bandai's take on these classic designs is nothing short of spectacular.
The main mecha design for the series was handled by Studio Nue veteran Kazutaka Miyatake. By the time of Dunbine's inception he'd already made a name for himself on Macross, designing all the battleships and handling the alien looking Zentraedi and Meltrandi mecha. It was this that was key in his work on Dunbine, as the main mecha known as aura battlers were built from the bodily parts of giant monsters and insects.
Dunbine was also set in the world of Byston Well, a medieval world between life and death. Into it were thrown people from the "upper earth" as they travelled down the aura road to this strange new world. The reason for all this was down to the need for pilots with a strong aura to pilot new machines called aura battlers in a forthcoming war.
Penned by Yoshiyuki Tomino, the series was very bleak and mature in tone. It was also pretty much standalone too and ended quite definitively.
The visual design was still very crucial in making Byston Well believable and it's here we go back to Miyatake's work. The aura battlers looked unlike anything seen before, with their slender though alien forms he'd captured a whole new aesthetic and one not without its own problems.
As Dunbine was a series ostensibly made for selling toys and kits, the technology of the early 80s couldn't handle Miyatake's very different designs. They weren't simple blocky mecha and as such the merchandising fell very short of the mark.
This is why these new Robot Damashii toys are so special, as they've managed to capture Miyatake's designs almost perfectly. With the latest releases of the Drumlo and a re-release of the Dunbine, this is really hammered home. As the beetle-esque motif of the Dunbine is very much apparent, compared to the ladybug Drumlo.
Naturally, it felt only fitting to have these two classic aura battlers square off in our photo review. So please bear with our minor indulgence.
Toy: Robot Damashii Dunbine
Price: 3,780 yen
Size/Weight: 22.3 x 19.7 x 8.1 cm / 280g
Toy: Robot Damashii Drumlo
Price: 5,100 yen
Size/Weight: 19.0 x 20.0 x 8.0 cm / 310g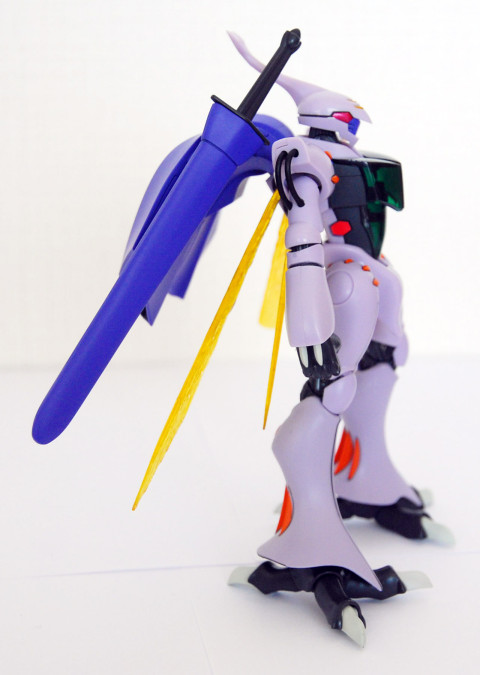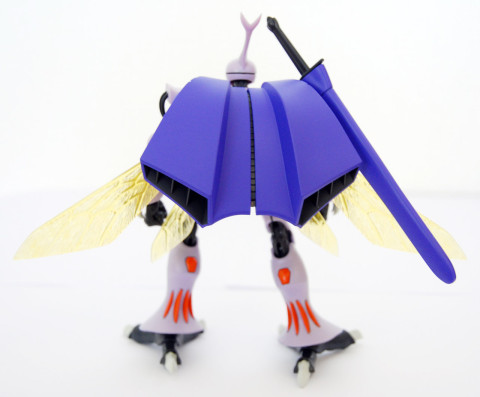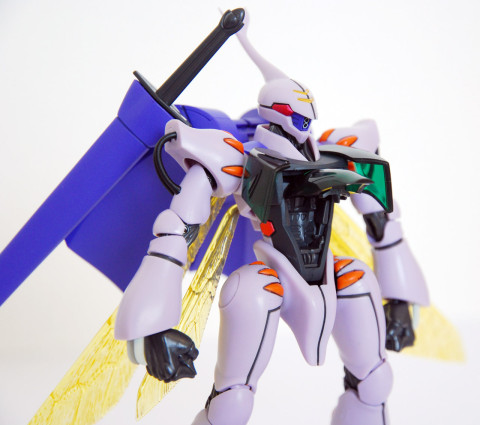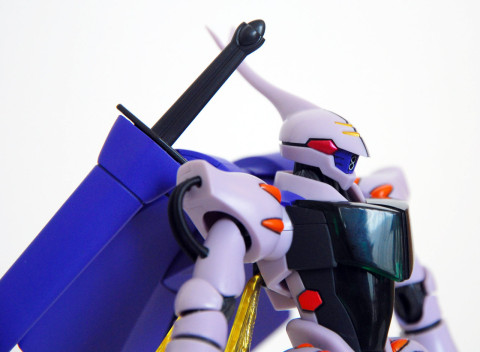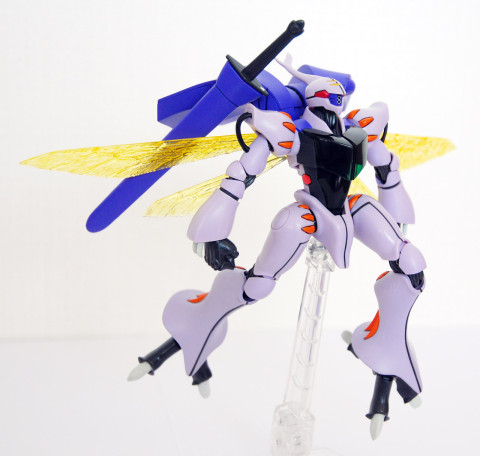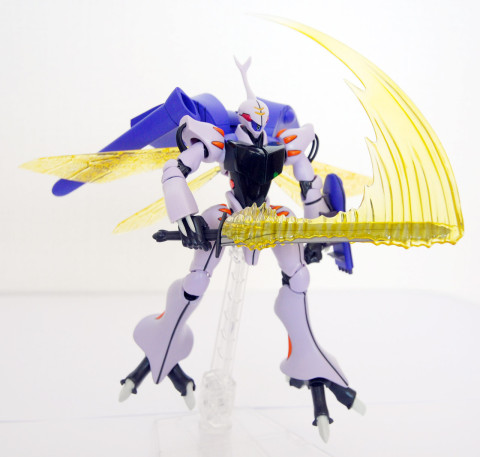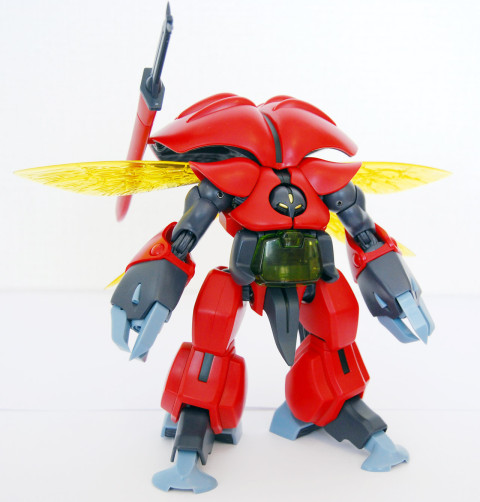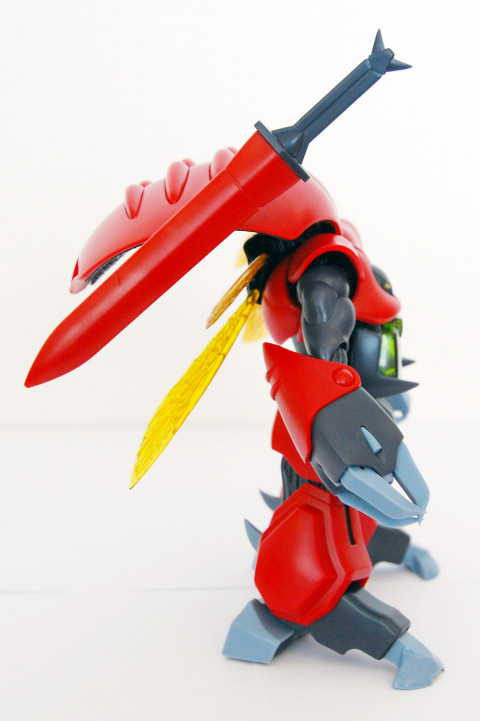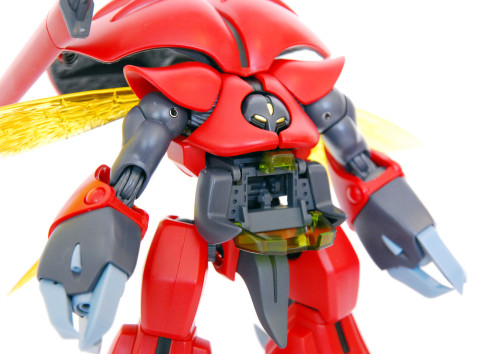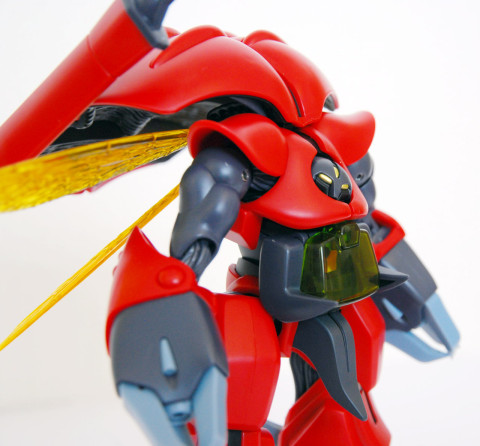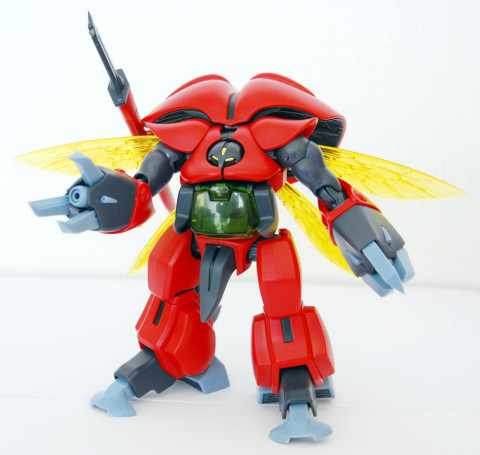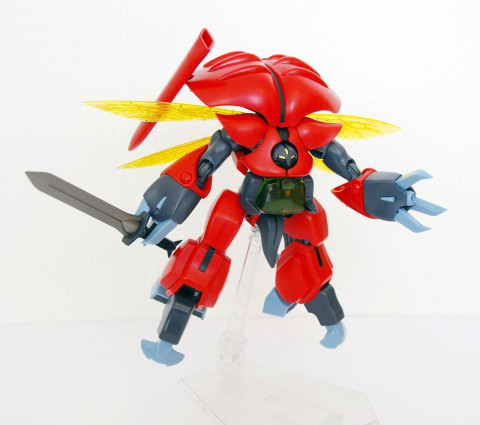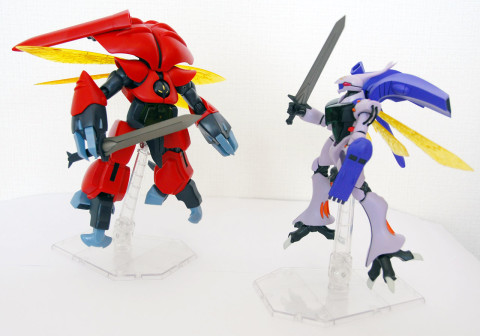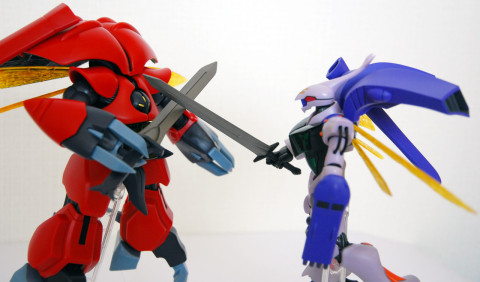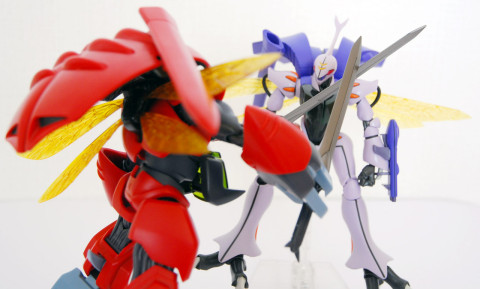 The Dunbine and Drumlo were the initial antagonists in the series. With the Drumlo making up the bulk of Drake's aura battler forces. Despite being a grunt unit it was quite powerful and adaptable. So much so that this gave the Dunbine a great deal of difficulty early on. These versions of the Dunbine and Drumlo both exhibit the standard colours from the series too.
The sculpt for both of these mecha is superlatively good. Bandai have captured these aura battlers pretty much perfectly. The detailing is very fine too, though the lack of cockpit figures is still a bit saddening.
The articulation, like other Robot Damashii figures, is also excellent. Dunbine's feet has individually articulated toes among other things. It's aura converter at the rear also splays open as well. Both figures have poseable wings and these are done very nicely. However, as a word of warning make sure to be careful popping these into place. They are quite delicate and could break if you are not careful.
The reason for the increase in the Drumlo price tag is that it's actually quite a bit bigger and bulkier than the slender Dunbine. It also comes with less accessories, with the flame effect shown in some of the publicity shots sold separately. The Drumo's sword also has two handles, as it can't really hold normal sword.
These are both amazing toys and absolutely necessary purchases for fans of the series. Both are also very affordable, so there's no excuse really.
The Tamashii Stage Act 5 stands are sold separately, though highly recommended!
[flash https://www.youtube.com/watch?v=sFv_vCJjuRs]
[flash https://www.youtube.com/watch?v=l3KTAHh8Mjg]