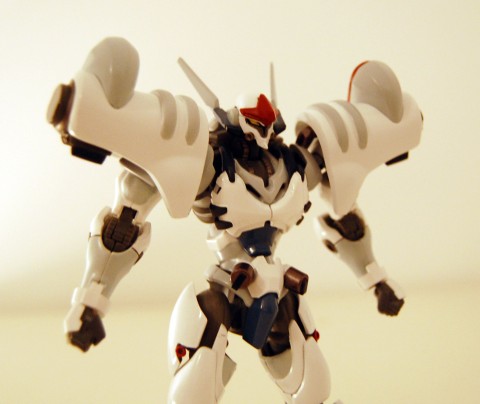 Courtesy of our good friends at HobbyLink Japan we've been sent the Riobot Orgun from the series Detonator Orgun. In addition, we've also included some game and anime footage of the mecha in action at the end of the review.
There are a few instances of parallel creation when it comes to anime. During the early 90's there was very much a desire to re-ignite the flames of the original Space Knight Tekkaman. One of these series became Tekkaman Blade, the other was Detonator Orgun. Unlike Blade, Orgun was a much shorter but definitely more bombastic OVA. Much of this was down to the series' director, the indomitable Masami Obari. His styling made Orgun a very dynamic little series. That wasn't all either, as the character designs were penned by the revered Kia Asamiya with the mecha by Hiroyuki Hataike. The music, by Susumu Hirasawa, was also pretty damn fantastic too.
Set in the future, it deals with the arrival of the mysterious Evoluder. A race of space born cyborgs with immense destructive power. Orgun is one of the few Evoluder that has grown weary of his constant life of combat and breaks ranks to transfer his power over to an unsuspecting human. What transpires is a massive invasion story with a fairly interesting narrative to boot.
As series go then, Detonator Orgun has some fantastic production value and an interesting premise. However, it was never the big hit hit that Tekkaman Blade became but it has always retained a cult following. That said it has garnered more interest recently, especially after its appearance in Super Robot Wars W. Admittedly this wasn't Orgun's first gaming appearance, as there was a rather dire Mega CD adventure game released in the early 90's but the less said about that the better. So to have Sentinel announce a Riobot figure was not only surprising but also thoroughly welcomed. Especially considering that we haven't ever really had an Orgun figure to speak of.
Like previous Riobot figures, the scale is roughly the same as most Robot Damashii toys but at double the price. The reasoning for this is that the articulation in Riobot toys is generally more complex and they come with all manner of gimmicks and peripherals (including a stand, something that is separate for pretty much all Robot Damashii figures). Even with the increased pricetag, Orgun doesn't disappoint and is probably one of our favourite figures to date.
Toy: Riobot Orgun
Price: 8,820 yen
Size/Weight: 28.1 x 25.1 x 9.0 cm / 480g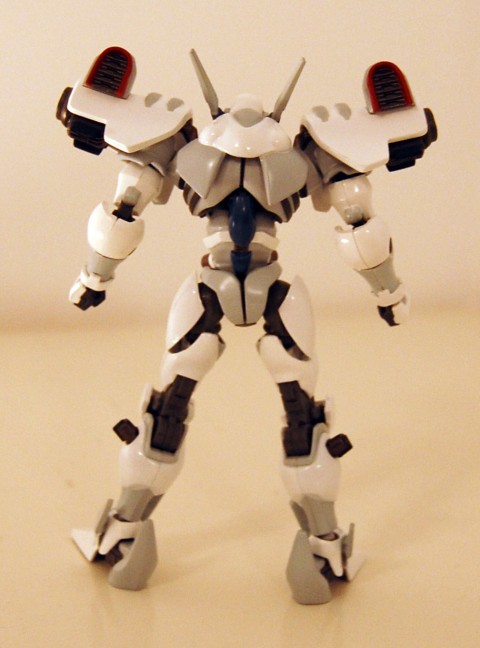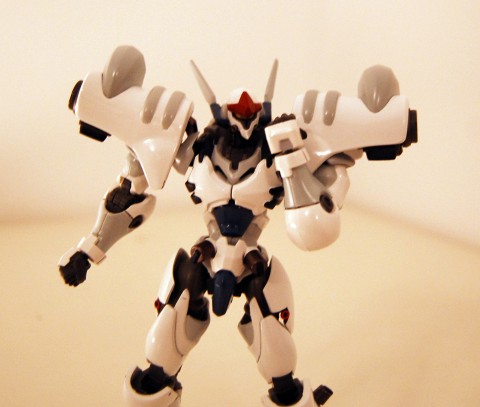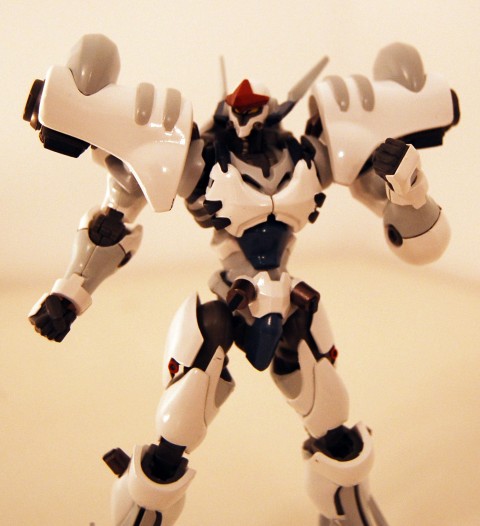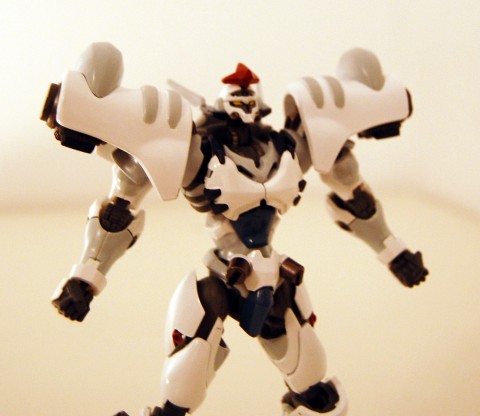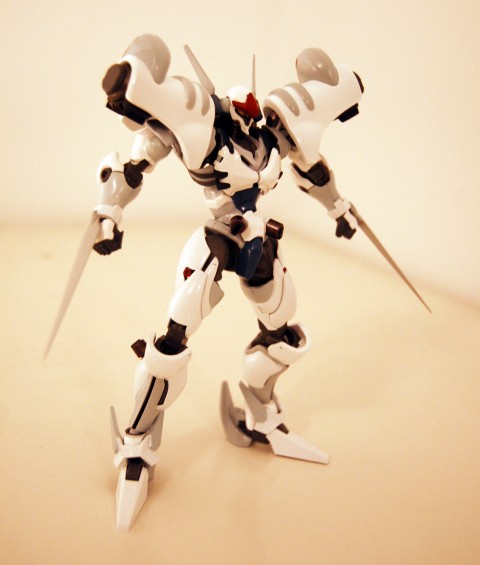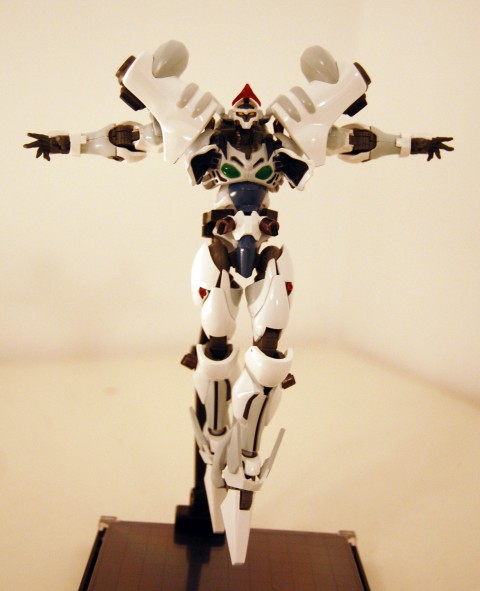 The two biggest things that stand out about this Orgun toy are its amazing sculpt and the articulation. Whilst it lacks any meaningful diecast, the plastic used is very sturdy and holds poses incredibly well. This is even more apparent with the stand, as you can create some very dynamic poses and the figure holds them well. In terms of peripherals and gimmicks, it basically has everything from the OVA.
Considering that this is the Earth Type variant of Orgun, after he transfers his power to Tomoru, there's a good chance we might get an Evoluder variant. If that's the case and considering the quality of this figure, that will then be a must buy.
As toys go this Orgun figure is fantastic, even by the already very high standards set out by the Riobot line. For such a cult OVA to get a quality toy as this is fantastic and impressive in equal measure. Even if you're not overly fond of the host anime, this is a very good rendition of a very striking mecha design. Consequently it comes thoroughly recommended.
[flash http://www.youtube.com/watch?v=Ac8473lS1P8]
[flash http://www.youtube.com/watch?v=yg7a4CVOaIM]
[flash http://www.youtube.com/watch?v=3Y5RtDDNq2U]