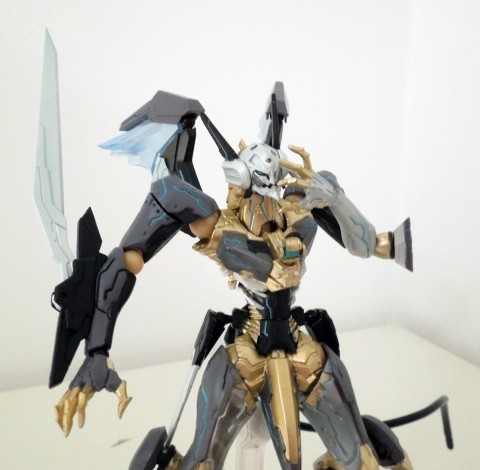 Following on from our previous Revoltech Jehuty, Revoltech Jehuty (Anubis Version) and Revoltech Jehuty with Vector Cannon reviews, our good friends at HobbyLink Japan have sent us the Revoltech Naked Jehuty. This being the final and most powerful incarnation of Jehuty from the end of Anubis. In addition, we've also included some game footage of the mecha in action at the end of the review.
It's still taking us a bit of time to get to used to, but after close to a decade we now have all the incarnations of Jehuty from Zone of the Enders in toy form. Naked Jehuty being the final and true form of the mecha, it's also one of the most complex in terms of sculpt and detailing. Especially as the whole point of the transformation was the transition from a somewhat canine looking Egyptian deity to something almost trans-human. So in that sense Yoji Shinkawa very much had his work cut out for him. It's also probably our favourite design from the games and to finally have a figure for it is rather wonderful really.
Bar one or two very custom garage kits, this is the first time we've ever had a truly commercial figure release of the design. Considering that this is the fourth Jehuty figure in Kaiyodo's Revoltech range you'd think that this wasn't anything new. In truth, this new figure has all new articulation, sculpt and detailing. In short it is by no means a simple rehash. However, it's not like the previous figures in terms of gimmicks. That said if you have the prior figures in the series, you can also use their weapons (notably that of the Vector Cannon and Homing Missiles). Our review just shows the standard figure without these elements.
Toy: Revoltech Naked Jehuty
Price: 2,651 yen
Size/Weight: 22.0 x 21.8 x 6.6 cm / 230g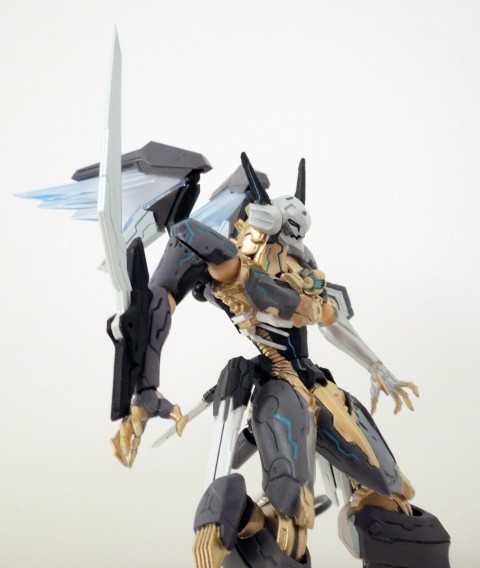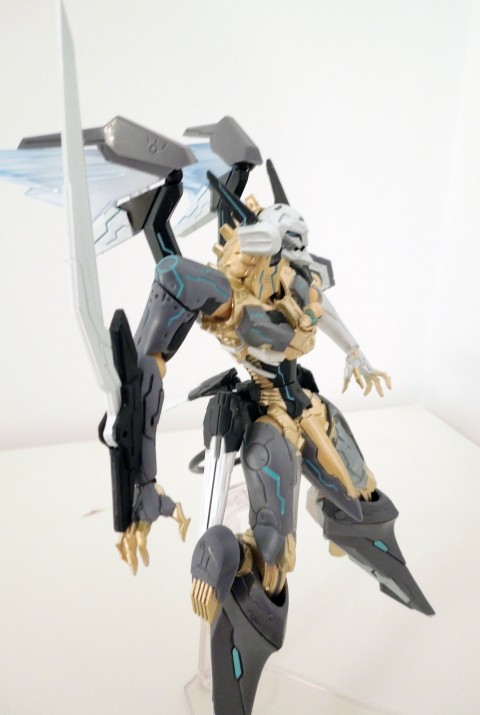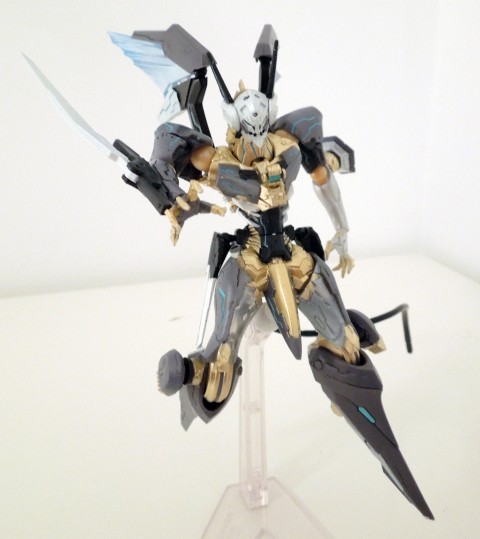 This is a truly lovely figure and captures the more delicate human features very well indeed. The articulation is excellent, as is the sculpt and detailing. Considering the price it's surprisingly well crafted and captures Shinkawa's artistry remarkably well. Whilst we have issues functionally with the games, we still rate the mecha design as being very noteworthy. Naked Jehuty is in many ways the pinnacle and finest example of that design expertise. If you're in any way an admirer of Shinkawa's skillset then this is a must buy.
[flash http://www.youtube.com/watch?v=wuuaCFNj46I]