Courtesy of our good friends at HobbyLink Japan, we've been sent a kit from Border Break to review. Specifically, Kotobukiya's 1/35 scale Cougar Type I . Our review only covers the kit in its out of the box and unpainted form (however, we have also included painted photos towards the end). In addition, to give the kit some context, we've also linked some gameplay footage of the design in action from Border Break at the end end of the review.
We've already espoused Border Break's virtues in our review and as always Kotobukiya have re-created the starting blast runner frame, the Cougar, with their usual finesse. The sculpt and especially the detailing are very impressive when you consider its price. The articulation is also suitably thorough too and can be posed very sturdily.
Kit: 1/35 Cougar Type I
Price: 3500 yen
Size/Weight: 31.1 x 19.2 x 8.7 cm / 480g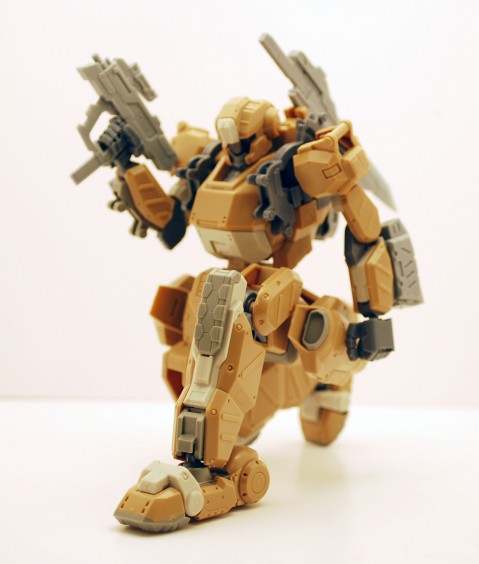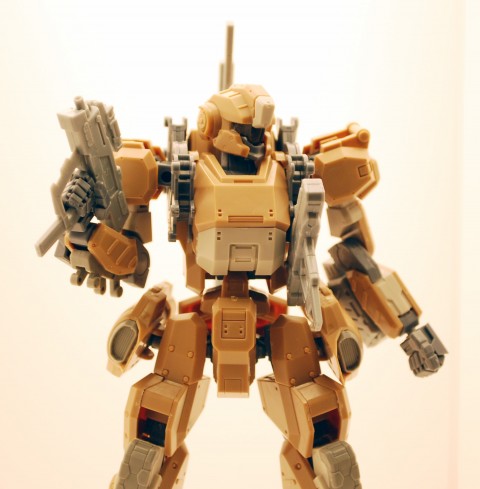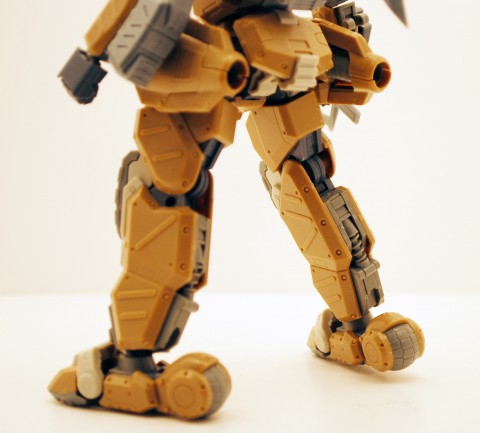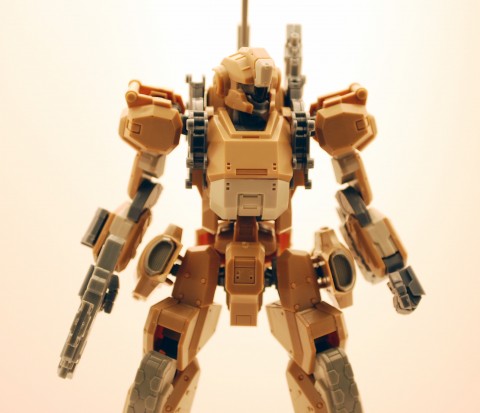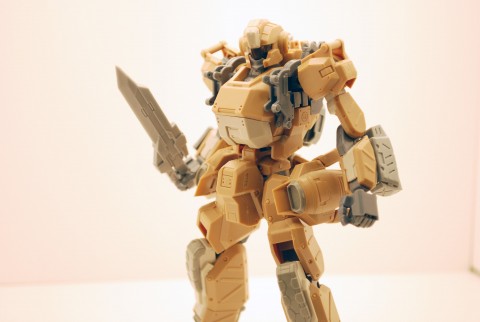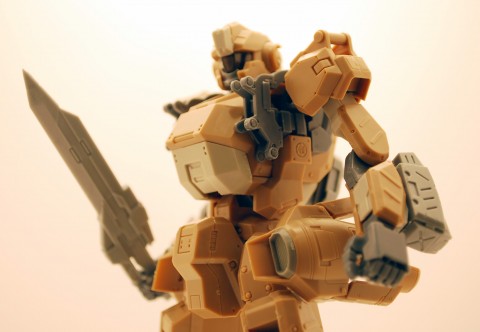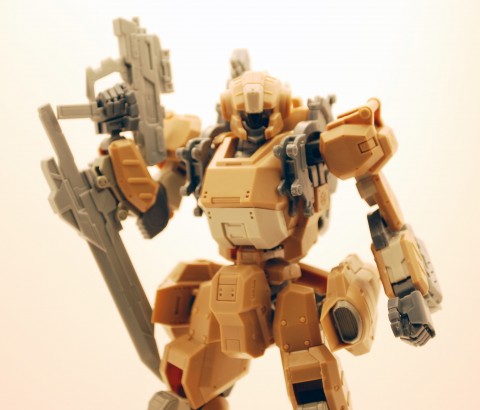 The kit itself is part of a new Cross Frame series, which sounds as though it could be related to the Frame Arms line (also from Kotobukiya). In real world terms, this means the kit has a pseudo endo-skeleton and an interesting internal joints configuration for the chest. The corollary of all this is, as stated above, the kit is incredibly poseable and very sturdy. As gimmicks go, the kit – like the dessign itself – is rather straightforward. However, it does sport two "racks" where weapons can be stored (as they are in game). In short this is very much a real robot design and, to those familiar with either VOTOMS or Heavy Gear, the spartan and minimalist pragmatism of the mecha are its main appeal.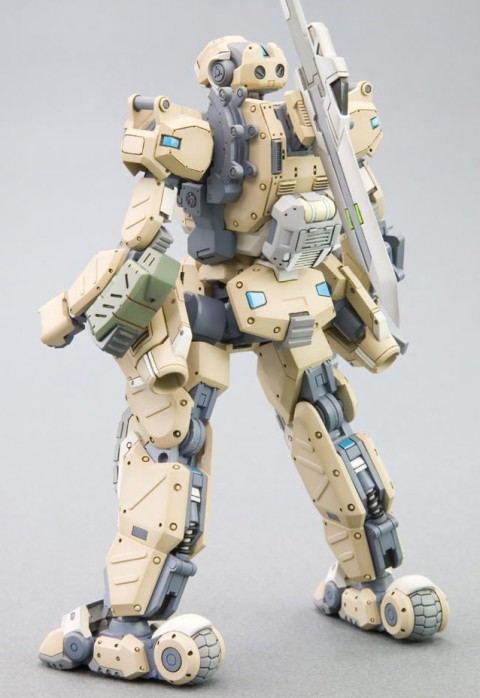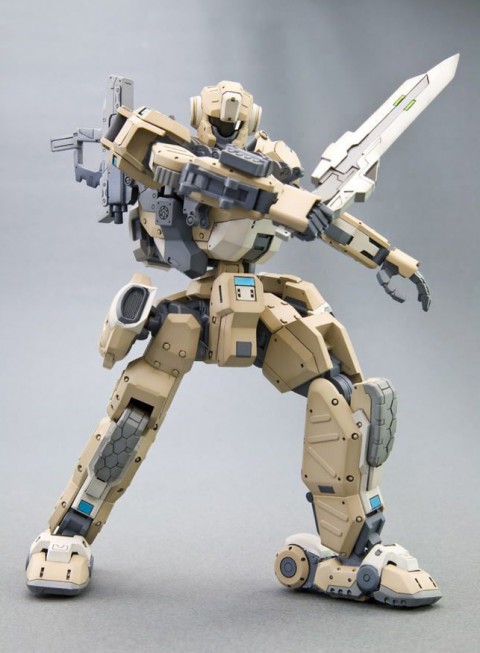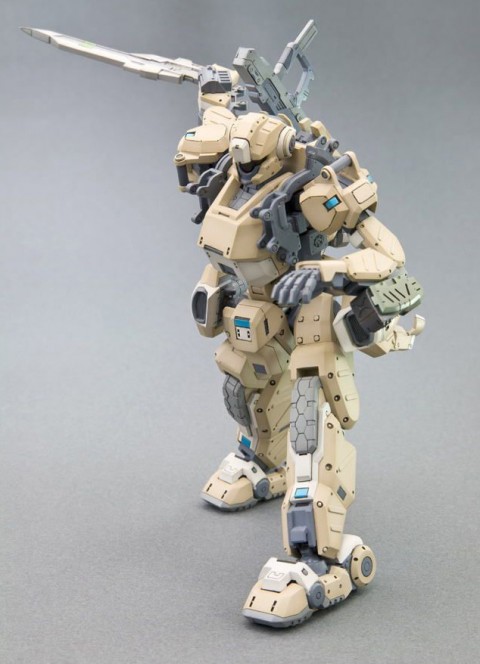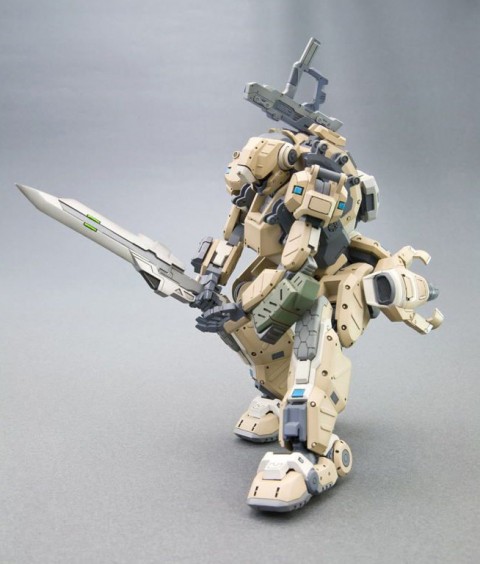 As gaming kits go, this is probably Kotobukiya's finest yet. The sculpt is very accurate but the construction is relatively straightforward, yet the final product still remains beefy enough to be handled without fear of breaking. Certain parts do require some glue but overall it's coming closer to the Bandai "snap fit" toy approach, though the detailing does exceed much of Bandai's Master and High Grade output for Gundam.
In summation, if you're a fan of the game's designs and like affordable but beautifully crafted models then you'll be very pleased with this kit. Though, as with many of Kotobukiya's gaming releases, it will probably have a relatively short shelf life so don't dawdle.
[flash http://www.youtube.com/watch?v=Qd1tuZs55Ko]
[flash http://www.youtube.com/watch?v=A7sb_qlP8Gs]