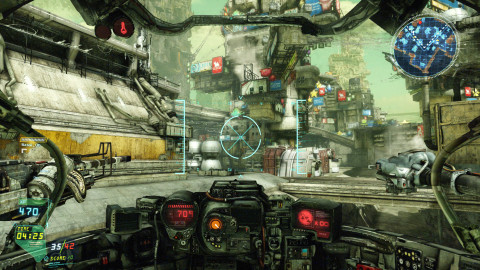 If you're wondering what happened to Hawken, well Adhesive Games and their publisher Meteor sold the game in a bankruptcy sale to Reloaded Games. This is the same Reloaded Games that picked up APB after it tanked. So while there is a light at the end of the tunnel for Hawken, it definitely looks like a train in this case.
The real shame is that back in 2011, Hawken could have been something amazing. The final game was decent too but the freemium model utterly ruined it. If they had released the game as a singleplayer only XBLA or PSN game, like they planned to originally, then things would have likely turned out for the better. Shifting to a freemium setup with a customisable mecha game, where you paid for parts, was never going to end well.
So here's to good mecha games ruined by capricious and short sighted publishers. Hopefully Hawken won't die off quite yet but it could have been so much more.