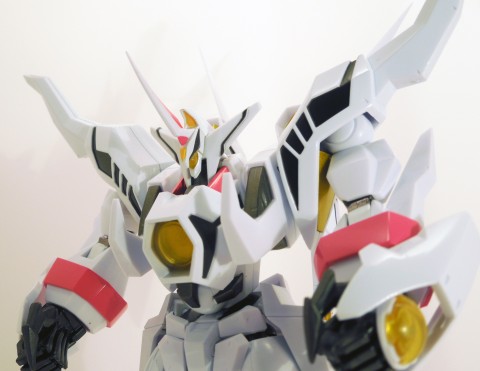 Courtesy of our good friends at HobbyLink Japan we've been sent the Super Robot Chogokin Zeorymer from the anime Hades Project Zeorymer. Whilst this is somewhat of a niche super robot OVA from the late 80's, it has garnered a rather infamous reputation due to its suitably uber presence in several Super Robot Wars games. We've also made sure to include some nice footage from the anime as well as its various game appearances at the bottom of the review.
Zeorymer actually started life as a hentai manga way back in 1983, penned by none other that Yoshiki Takaya (under the pseudonym of Morio Chimi). It wasn't until 2007 that the manga was effectively finished but in the late 80's the glorious Artmic created a four part OVA.
Unlike the manga in many ways, it featured a far more reserved approach and some very sleek aesthetics. The latter being notable as the mecha especially were fabulously stylish, as designed by the then relatively new Moriki Yasuhiro. The narrative was pretty disjointed unfortunately but it followed the plight of young high school student Masato who finds himself the only person able to pilot the mighty Zeorymer; one of multiple Hakkeshu mecha that were built to rule the underworld.
Naturally, each of the opposing Hakkeshu mecha decide to mostly attack one on one and enjoy lengthy treatises on how their mecha is more potent that Zeorymer, only to be face-raped in double quick fashion by the series' titular mecha. There are some admittedly interesting elements to the show, as it was one of the first hybrid approaches to super robots (as the mecha in the series are vulnerable and require more normal operational parameters, up to a point obviously) but it floundered on its narrative conflation over its brief four episodes. As with all Artmic productions though, it was visually luscious and was a notable export to the West garnering somewhat of a cult reputation.
As with certain titles in Super Robot Wars, someone at Banpresto clearly took a shine to Zeorymer as it was a pretty beefy unit in MX. However, it wasn't until J that things got pretty damn silly. Not only did Zeorymer have some of the best energy regeneration in the game but also shielding and a pretty epic map attack. This was then utterly eclipsed by possibly the most powerful unit to ever grace Super Robot Wars, that of the insane Great Zeorymer.
Over the years we've had a few Zeorymer toys. One from Gigabrain and another from Yamato, but in truth they were all utterly rubbish in one way or another. So when Bandai said that they'd be doing a Super Robot Chogokin version of this fascinating mecha, we jumped for joy.
Toy: Super Robot Chogokin Zeorymer
Price: 4,080 yen
Size/Weight: 19.0 x 19.5 x 7.5 cm / 410g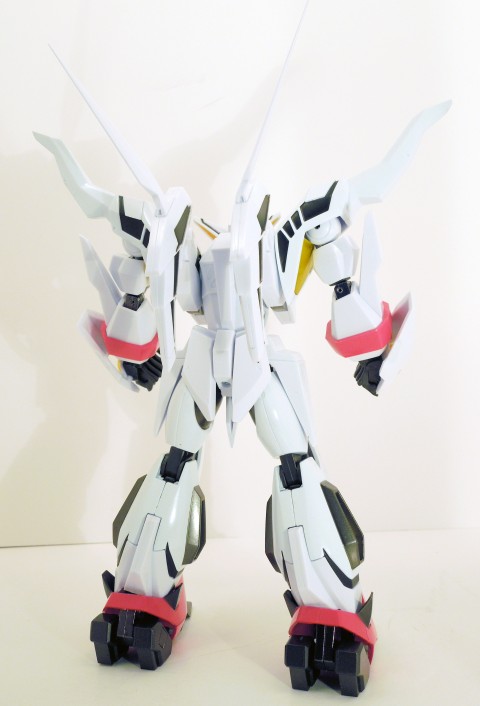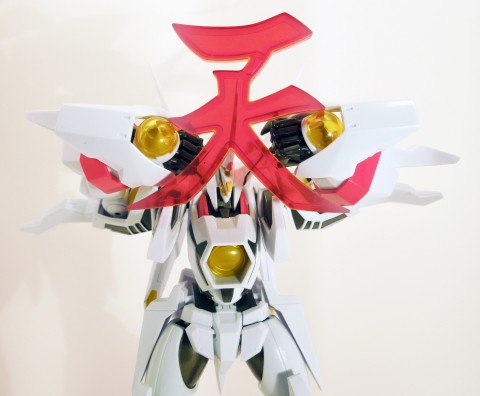 First off, unlike previous toys this one doesn't afford the gattai sequence seen (briefly) in the anime. However, that point aside, this is by far and away the best toy of Zeorymer ever made. The legs and almost all the joints are made of diecast, the sculpt/paintwork is nigh on flawless and the articulation is mostly brilliant (bar the head not being able to move much). Whilst the figure doesn't have any real innate gimmicks, it comes with all manner of additional parts to recreate its signature attacks, with the Meiou Kougeki being the most obviously notable.
For the money, and this toy is cheap by all standards, it is phenomenally well put together and has a fantastic amount of diecast. Even if you're not a fan of the anime or even its appearance in the variety of Super Robot Wars games its been featured in over the years, the design itself is just wonderful and Bandai have really done it justice here. We genuinely love this toy and the Super Robot Chogokin line has added yet another fine entry into its ranks.
[flash http://www.youtube.com/watch?v=P8pFD8_-dRw]
[flash http://www.youtube.com/watch?v=EZdNTmoXOGg]
[flash http://www.youtube.com/watch?v=5WYk02ks5ZE]
[flash http://www.youtube.com/watch?v=4ma8AZY8tjU]