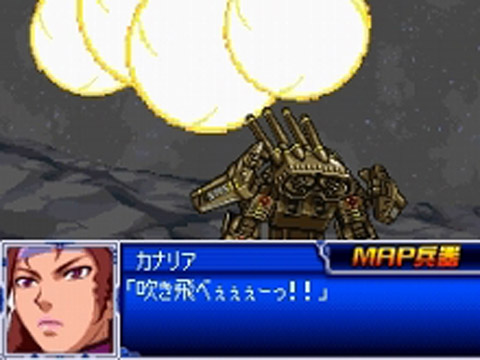 Super Robot Wars L was released today in Japan (you can buy it here). This is the latest game in the series to be hosted on the mighty DS and despite the extensive asset re-use, we're still moderately pumped to play it.
Separately, the next Composite Ver. Ka toy will be that of the PTX-EX Exbein from the recent OG anime The Inspector. As with all Ver. Ka treatments it's definitely been given the patented Katoki flair, but that's not surprising from a mecha with shades.
Finally, there have been rumours floating around about a new PS3 2D SRW game. Entitled Super Robot Wars U, it would apparently feature mecha from Armored Core Nexus and Front Mission amongst a slew of others (even including Tetsujin 28-go). The only thing is that the article in Famitsu that "announced" it was actually meant as a hypothetical piece. So it's not really a fake game per se, as Famitsu never intended the exercise as such, but it won't be getting made any time soon. Whilst an obvious pity, as the line-up was several orders of epic, here's hoping Banpresto follow it up with a real PS3 SRW announcement.