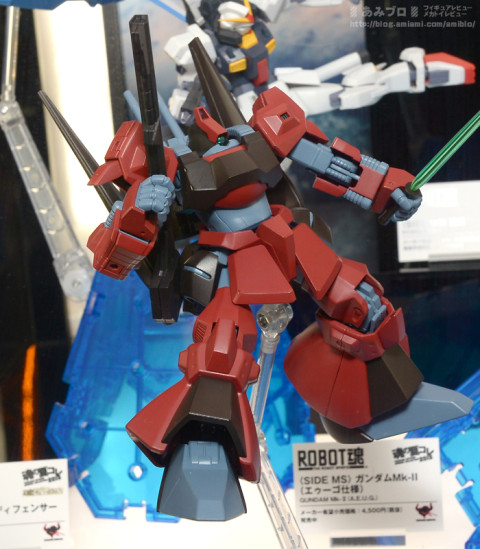 Over the weekend Bandai held their latest Tamashii Nations event in Akihabara. We went along to check it out and it was quite an eventful one. From all the new Robot Damashii figures on display to all manner of new chogokin Bandai are really going all out on capturing the classic mecha crowd. While they also have a lot of new very nice Star Wars and Avengers figures on the way, which is definitely a good thing for their business and the fans, the sheer love being poured into the older anime series from years gone by is really great to see.
From Zeta Gundam, to L-Gaim and Dunbine the Robot Damashii line is taking no prisoners. We also have a new line of classic Macross toys to look forward to in the form of the Hi-Metal R range. This is a reboot of the Hi-Metal toys from a few years back, that in turn was an update to a classic line of toys from the 80s. These new toys also include the Zentraedi and Destroids too and they look magnificent.
We also got to play with the upcoming Robot Damashii Penelope and it was amazing. The sculpt and detailing is incredible and the articulation is incredibly good as well. Thankfully we already have the Markings Plus version on order. To see more about the event then check out the photos here.