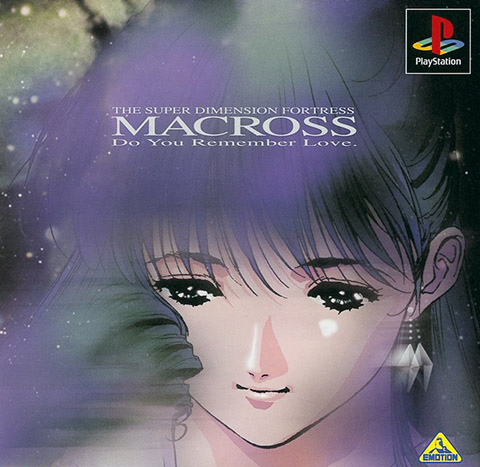 For those that buy the first release of the forthcoming Macross Do You Remember Love BluRay Hybrid Boxset, they'll also get a nice PSN download code for the original PSone shooter. Originally released on the Saturn and then ported to the PSone, it was actually a pretty damn good shoot-em-up and we very much enjoyed blasting our way through it back in good old 1999. It even came with demos for Macross VF-X2 and Patlabor: Game Edition. What was very notable about the game however was its use of some lovely reanimated cutscenes (as produced by Gonzo).
There's also a pretty cool exhibition going on in Shibuya, Tokyo regarding Macross. Starting today and running until May 13th, tickets cost 500 yen each (400 yen if you're a student and free if you're a kid at elementary school) and it covers pretty much the whole gamut of the saga. If you're in the area, then check out the Parco Museum page about the event for more details.
In addition to this news is the fact a lovely 5 minute HD promo for the BluRay was released yesterday (shown below). Voiced by non-other than Mika Doi (of Misa Hayase fame), the promo also has footage of the game in action too (around the 3:25 mark). Don't forget you can still pre-order the pretty damn awesome boxset here.
Spoiler
[flash http://www.youtube.com/watch?v=QunV9fiwtoE]
[collapse]