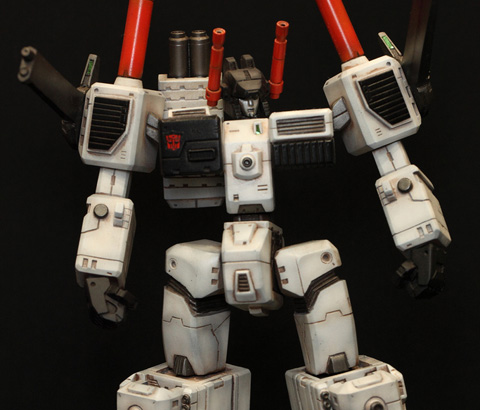 I honestly cannot think of another big robot franchise that has been as maligned, from top to bottom, as the Transformers. Despite how enormously popular and influential the toys and the cartoons were, primarily in the America, it's legacy is practically non-existent for a number for reason, though the constant reboots, which has gotten progressively worse as the years have gone by, is near the top of that list. To the point that many old school Transformers fans resemble old school Star Wars fans; most have been forced to walk away, due to the disappointments and frustrations. BTW, if anyone feels different, please speak up! Anyhow, it's at least comforting to know that some folks out there still crave the original designs, with the latest example stemming from last weekend's Wonfes. What you see above is a quite excellent looking Metroplex garage kit that made a very low-key appearance over at Tomopop.
On a semi-related note, it's been revealed that those who pre-order the latest Transformers title at GameStop, entitled War For Cybertron, will receive a special bonus character for those multiplayer matches. While not quite as popular as Soundwave, Shockwave still has his fans: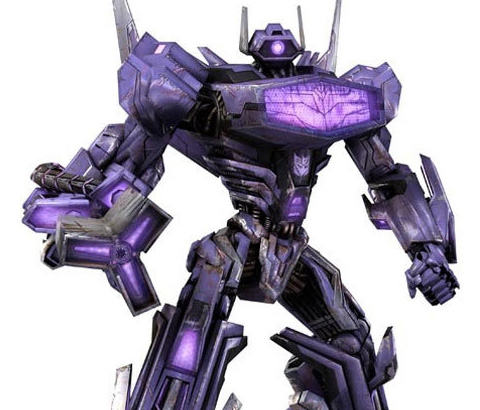 Unfortunately, the game's makers had to once again fix what wasn't broken, like so many others before them. As silly as it sounds, the one thing that made me instantly fall in love with the original show was how you had this big yellow robot from some foreign planet, light years way from Earth, that still somehow partly resembled a Volkswagen (and turned into a flying disc when in vehicle mode). And with Shockwave, a robot that never had to be assimilate to Earth standards, any tinkering with the design seems extra unnecessary. But perhaps this is a discussion for a later time?