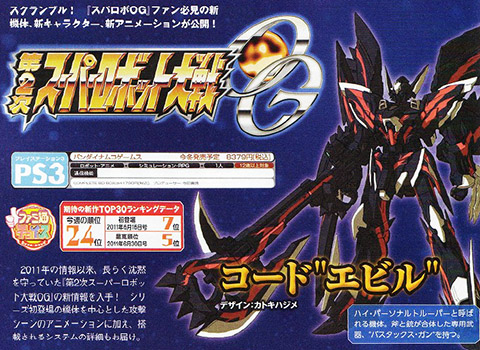 Finally, after much wait, the greatly anticipated 2nd Super Robot Wars OG has had its release details finally made public. Much of the fan speculation on places like 2ch was that the game would be released at the end of the year. Well, it seems that they were pretty much spot on as the game is slated for a Winter release. This can also mean it may slip to January next year though. This will be the first current generation 2D SRW game and if you've forgotten how gorgeous it will look, then take a gander at the lovely HD promo videos below. In short, we can't wait for this!
Spoiler
[flash http://www.youtube.com/watch?v=rrLAMMA2VkM]
[flash http://www.youtube.com/watch?v=cyjKJvEB5Bc]
[collapse]
Updated: Famitsu now has all the details online too.