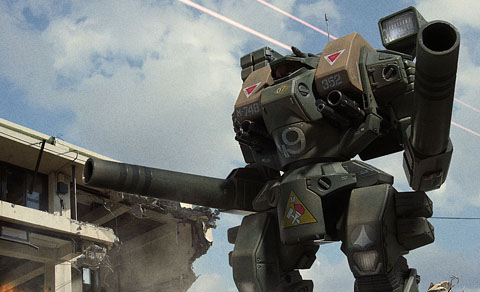 Back in the 80's when the early iterations of Battledroids (then later Battletech) surfaced, many of the designs had been not very surreptitiously lifted from various anime shows. Notably that of Dougram and Macross. FASA were suitably sued for their troubles. That said, over the years FASA did their best to throw several olive branches in the direction of the anime industry. Especially when they hired Shoji Kawamori to pen the designs for the Japanese edition of Battletech.
Fast forward to the recent trailer for the MechWarrior reboot featuring a Warhammer (or a destroid Tomahawk from Macross in case you're wondering) and it seems that this has opened up the legal can of worms all over again. Considering the original case was with FASA it is interesting that the same designs can come under dispute when the rights are owned by another institution.
Personally, I don't understand why they just didn't get Hajime Katoki, Yutaka Izubuchi or Junji Okubo to pen new designs for the reboot and be done with it. At the very least they'd have had mecha that at least looked awesome.