Courtesy of our good friends at HobbyLink Japan we've been sent the book Valkyries Second Sortie to review, featuring the work of the very talented Hidetaka Tenjin. Unsurprisingly, this new book is very much focused on the more recent work Tenjni has undertaken for Macross Frontier. We've naturally taken a few select snapshots to show off the truly stunning content within it.
Almost six years ago, a rather wonderful book hit the Japanese shelves. Entitled simply Valkyries, it featured the wonderful work of Hidetaka Tenjin. From his model kit box art to actual production work on Macross Zero. It was a fascinating insight into Tenjin's clear obsession with all things Macross and showed the palpable talent he could exert.
So what does Tenjin's work have to do with gaming then? Well, despite him penning the cover for games like Gradius V as well as the first two Artdink's Macross PSP games, Tenjin's main area of expertise is 3D CG art coupled with more traditional methods. In short, Tenjin is hugely influential to how mecha are treated in games, both in terms of the materials and how they are sculpted.
What with Macross Frontier's success, it was only a matter of time until we were met with yet another brilliant book showcasing Tenjin's work. Like the first book its 100 plus pages are graced with amazing imagery, sumptuously rendered on large glossy pages.
Toy: Valkyries Second Sortie
Price: 3,429 yen
Size/Weight: 30.0 x 22.1 x 1.2 cm / 680g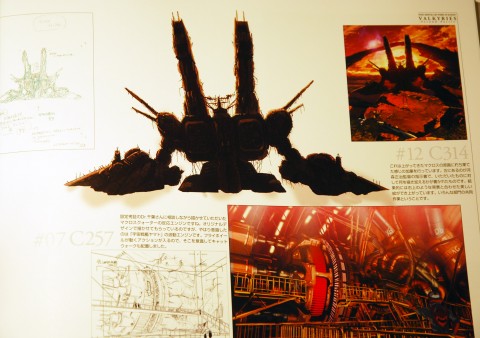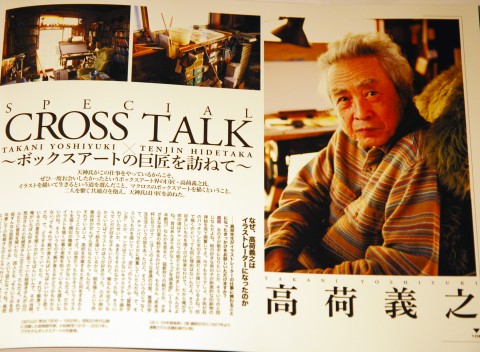 The book also finishes off with a lovely interview with Yoshiyuki Takani. For those unaware who he is, he basically penned the vast majority of Macross model kit boxes during the 80's (amongst many other series). He was even responsible for the Japanese box art for Omega Boost. In any case, Takani is a monolithic figure amongst Japanese anime artists and the interview very much comes across as Takani passing on the torch to Tenjin.
In summation, this is a brilliant book and any self-respecting Macross fan should grab this while they can.