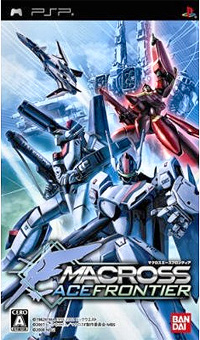 What with the latest TV series, Macross Frontier, finishing a fairly recently ago and the new PSP game Macross Ace Frontier being released with another on the way, it seems that now is a good time to talk about a series that has often been given a somewhat unfortunate gaming treatment.
Of all the mecha franchises out there Macross is one of the most badly represented. This isn't because developers want to sabotage the series but more down to the fact that each Macross game is actually comprised of three disparate gaming genres all vying for dominance via one control method.
To clarify, Macross is a series based around love triangles, giant aliens, music and, of course, planes that can transform into large robots. Naturally, each game focuses on these variable fighters, which results in a game that has to offer control for each of it's three modes; fighter, GERWALK and battroid.
To say that that this is a pretty tough undertaking isn't in any way an understatement. It's actually, almost utterly impossible.