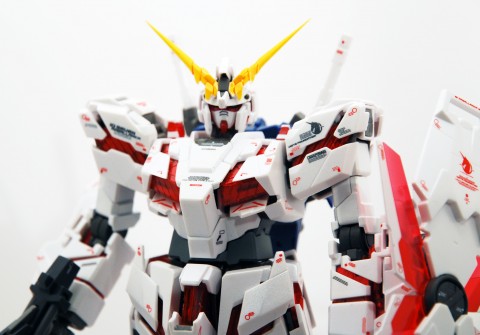 Certain mecha designers have quite the reputation for pushing boundaries, not only in terms of the technical veracity of their craft but also in regards to the subsequent engineering of the related merchandise. Hajime Katoki is unique in many regards, as he not only helms various toy and kit lines at Bandai but also for being a cheeky scamp. Katoki is also one of the most important mecha designers when it comes to gaming, as he wrestled what was once an incompatible and wayward discipline with the stringent limitations of polygon counts to pen the original VR designs for the ground breaking Virtual On.
So when, after nearly a decade, Katoki was announced to be designing an all new Gundam to grace the UC timeline many people got quite excited. However, the initial reveal of the Unicorn Gundam was a clever ruse; as it showed only Unicorn mode. So not very Gundamy at all really, not until Destroy mode was revealed to the expectant throng with its gilted V-fin and pink psycho-frame innards was it obvious that the Unicorn had been a Gundam all along. Katoki had managed to design something that was, yet again, amazingly intricate but obviously tactile.
Unsurprisingly, the Unicorn made it into the recent Gundam vs Gundam Next and the PSP port Next Plus, along with the its first nemesis the Kshatriya. The Unicorn is a potent unit in the game as well and when in Destroy mode can undertake some pretty epic melee combos.
After much fanfare though, Gundam Unicorn has finally started its animated run as well. To commemorate this event, Katoki has literally fired up one of his toy lines to make the the ultimate toy based incarnation of his design.
The Unicorn Gundam is an interesting design on two major counts; not only is it the first mobile suit to technically perform what can only be called a "henshin" in terms of its transformation but also because the transformation isn't utterly fudged either. Everything the Unicorn does in terms of how it changes from Unicorn to Destroy mode is completely translatable to the wondrous medium of plastic and diecast materials.
Now, there was already a Master Grade kit of this design released far in advance of the anime. That in itself was an engineering marvel but this is something quite different. Admittedly, this Metal Composite toy clearly shares much of the R&D from the Master Grade kit but the manufacture and engineering is several orders more complex. As the entire assembly has to be rugged enough to withstand usage and this isn't something the host design is necessarily catered for. I have the Master Grade kit and whilst it is impressive, it is very fragile in comparison to the Metal Composite toy it's also nowhere near as poseable.
In any case, the engineering on this "toy" is really quite amazing and there is also a surprising amount of diecast as well (hence the "Metal Composite" in the title really). Like the other mecha in this range, which is basically a pimped up version of the Gundam FIX Figuration line, the price point is normally a fair bit higher. The Unicorn is similarly pricey but most of that is self evident in the functionality and intricacy of the transformation inherent to the design.
Kit: Metal Composite Gundam Unicorn
Price: 18,000 yen
Size/Weight: 38.4 x 28.1 x 9.7 cm / 890g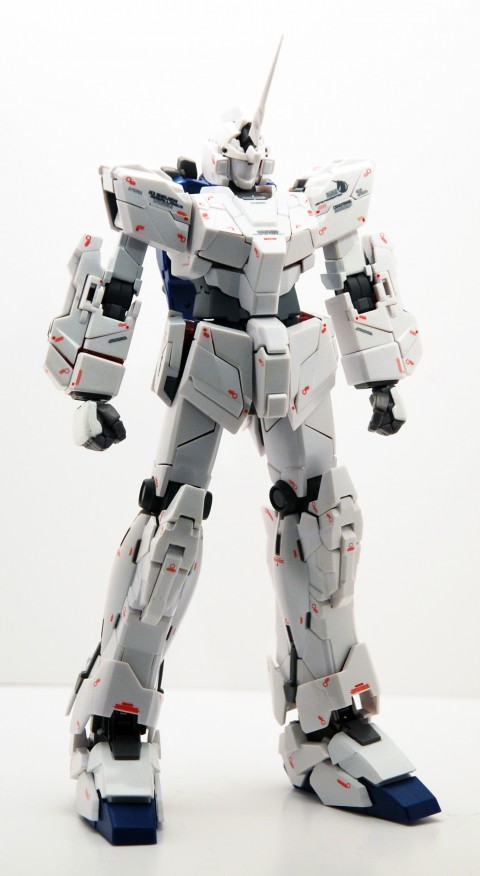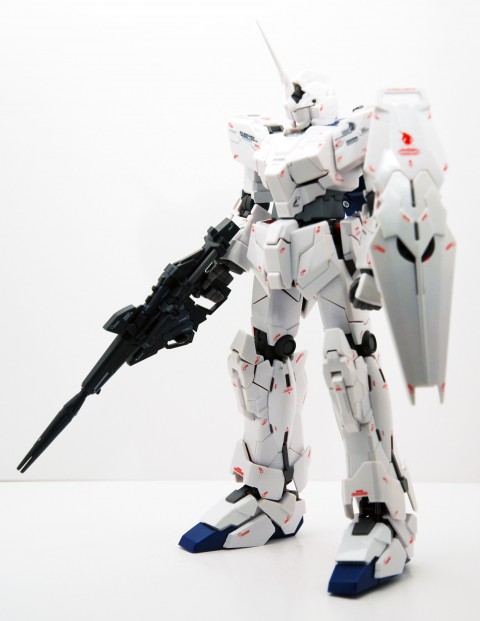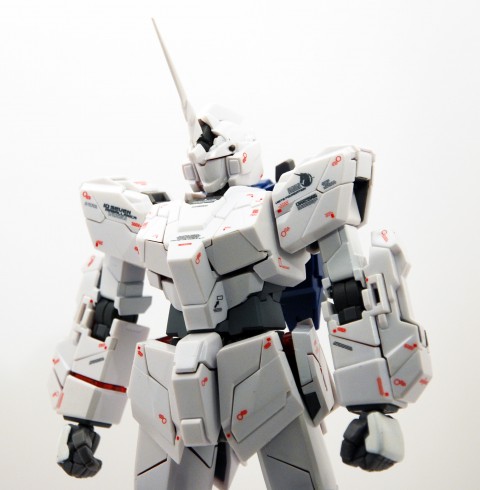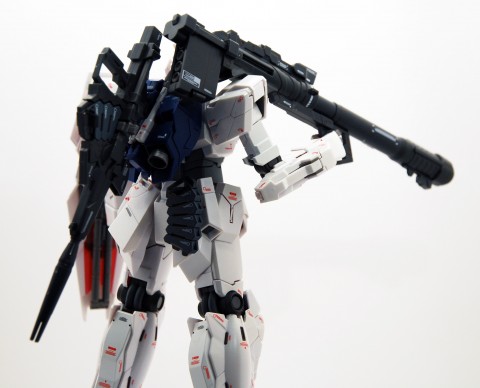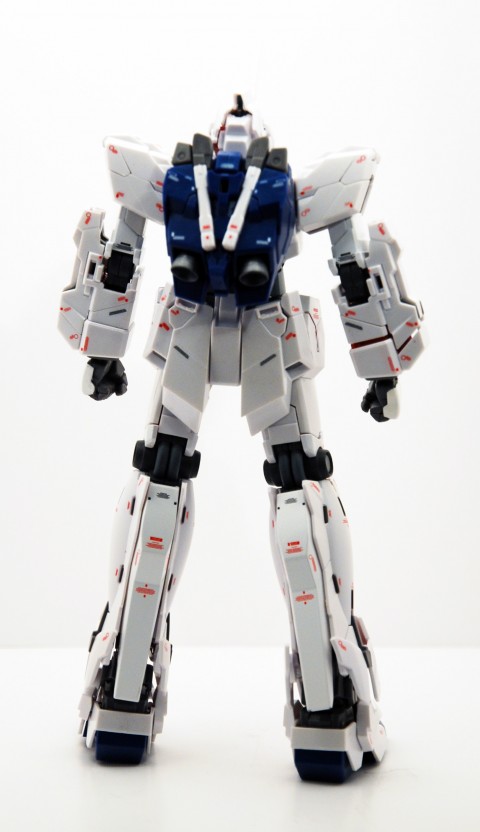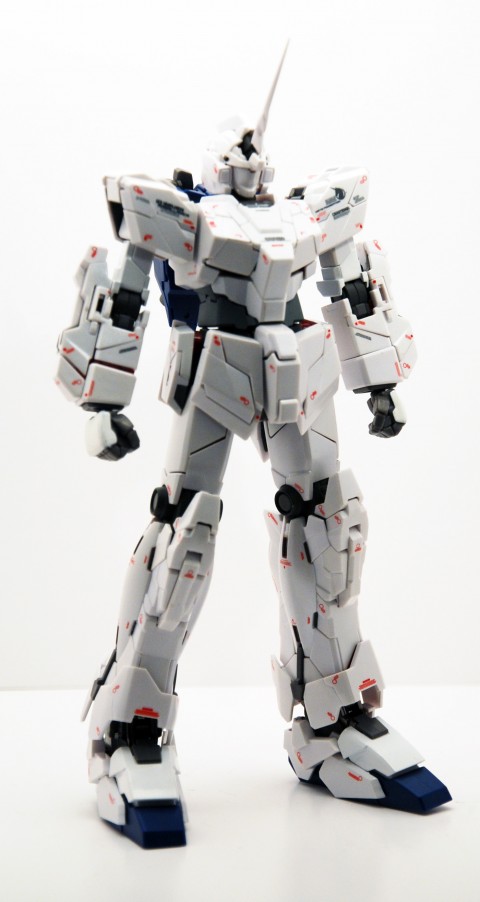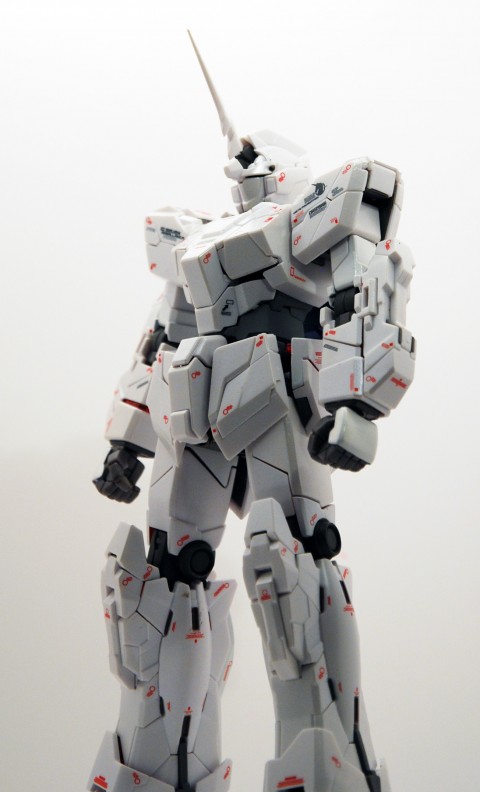 At this point it should be fairly obvious on just how meticulous this toy is. As well as obvious to the fact that whilst it is technically a toy, it needs to be handled with care. This is not to say the build quality is substandard but due to the complexities of its transformation you can't really get too carried away. It's wonderfully poseable though and all the joints are very firm and beefy. Even the hands, which pop in and out of a ball socket joint, retain their position wonderfully.
What's also very impressive about the toy is the number of accessories it has, from the beam rifle with its detachable e-cap magazine (with one of them actually composed of individual e-cap parts no less), as well as the beam gaitling guns and the massive bazooka. Not to mention the variety of fins for the head, with both fixed Unicorn and v-fins available there is even a fold out option too. The stand isn't too shabby either but the toy doesn't need it to be perfectly honest. The various weapon magazines and extra beamsabers also all attach wonderfully to the design. A lot of care has gone into this basically.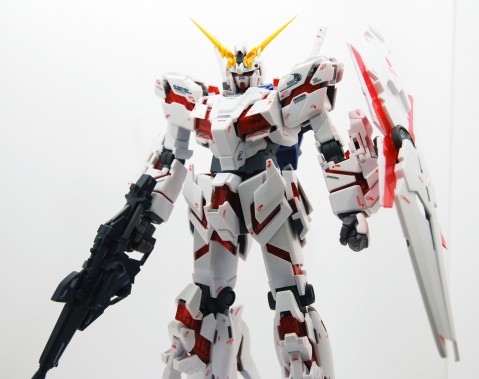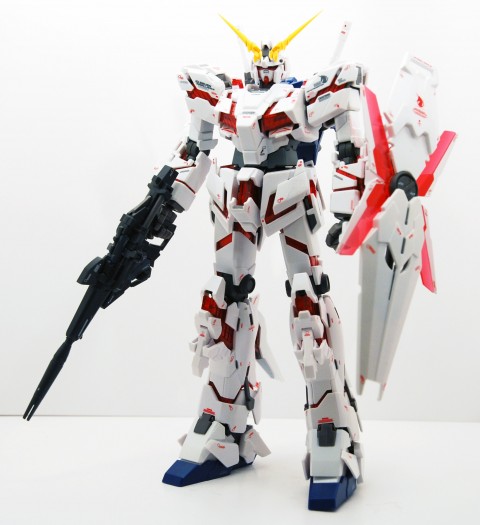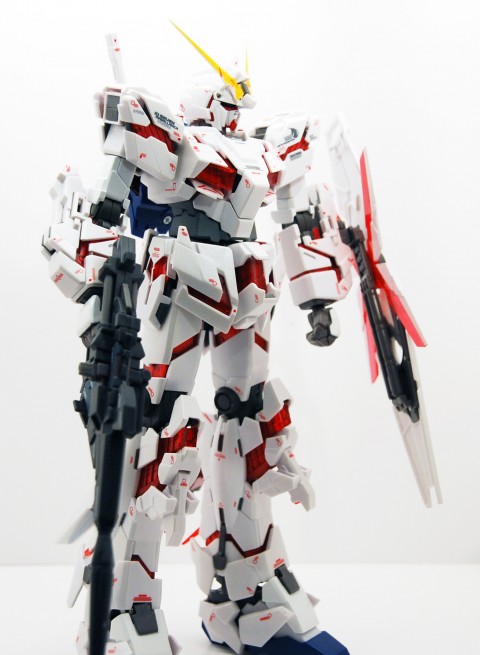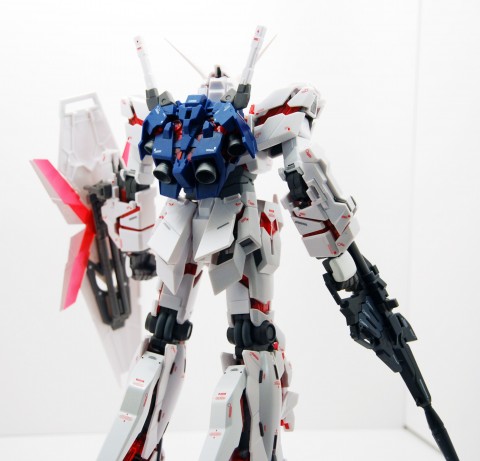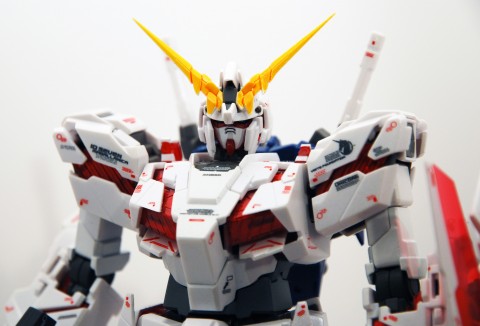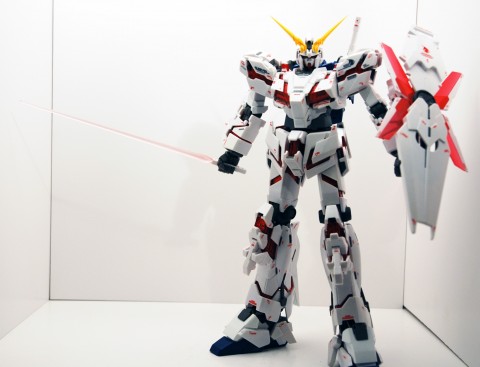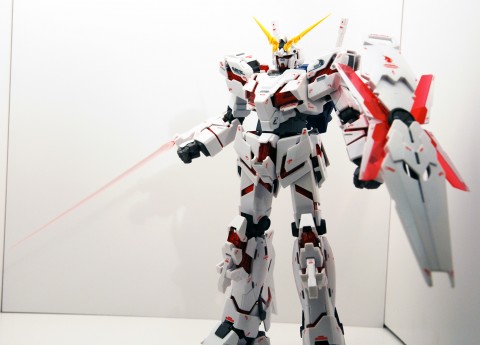 To be perfectly frank, this is one of my all time favourite Katoki designs and this toy really doesn't disappoint. The sculpt and build quality is superlatively good. Unlike the other simpler Metal Composites though, such as the RX-78-2 Gundam Ver Ka for instance, the Unicorn is meant for serious and fairly careful collectors. Even compared to the nerdtastic Soul of Chogokin range, the Unicorn is similarly well made but needs to be sympathetically handled. To be fair though, this could be just a reaction to the rather large price tag on my part (as you get a little cautious when you start to transform 18,000 yen of Gundam).
If, like me, you were one of the lucky few to buy the toy at launch you also received a wonderful pack on the toy's production. From lineart penned by Katoki himself to CAD captures of the toy in actual production. It's a really nice set and having it all come in styrofoam is also rather nostalgic. Put simply, if you have the money you'd be certifiably daft to not pick this puppy up. It's really quite amazing.
[flash http://www.youtube.com/watch?v=YP9jSVlMCS8]