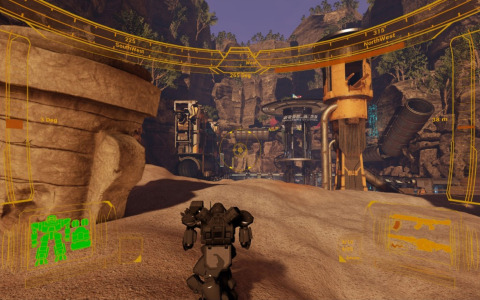 Over at Joystiq they have an interview with Vince McMullin, a producer at Stompy Bot. If you remember, this was the studio that was making the new Heavy Gear Assault game for PC. Despite what they term as a crowdfunding "disaster", though we think that's a tad melodramatic in terms of analysis, it seems the game is still being made. So much so that we have some alpha build footage available (shown below).
Now this is using Unreal Engine 4 and I don't want to be overly unkind, as this is an alpha build, but the game looks like total arse. Art fidelity aside, games like Project HON are clearly doing more functionally than this is. Even the already available Armored Core V and Verdict Day are more engaging than what this looks to be like.
We may be jumping the gun a bit but from what we're seeing, it doesn't look that great to play. Though we'll reserve judgement until the game is finally released and hopefully by then they will have pushed the engine a bit more too.
Spoiler
[flash https://www.youtube.com/watch?v=1M9imMYbttU]
[collapse]