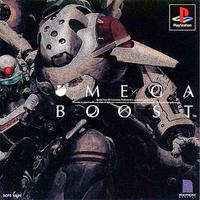 In 1999 a developer renowned for its pedigree in creating driving simulators ventured into pastures where high speed mecha roam. The developer was Polyphony Digital, the game: Omega Boost for the original PlayStation.
It was possibly the most accomplished implementation of mecha themed space combat yet achieved.
The player had control over the titular mecha, the Omega Boost, and were able to acquire targets in spherical 3D at incredible speed. Considering the aesthetic influences from anime such as Macross, it was unsurprising that Shoji Kawamori helmed the mecha design with his regular finesse.
Many assumed that the game was an offshoot from Team Andromeda's seminal Panzer Dragoon series, as the beautifully insane homing lasers were in similar effect. It became an almost apocryphal tale, that was supposedly wholly without credence.
Well, Yuji Yasuhara would probably disagree…