Courtesy of our good friends at HobbyLink Japan, we've been sent the 1/35 AS-5E3 Leynos kit from Assault Suit Leynos. Our review is also of the kit in its unpainted form, followed by painted pictures after. In addition, to help give the kit some context, we've also included some video footage of it from the original MegaDrive game at the end of the review.
The original Assault Suit Leynos (aka Target Earth) graced the MegaDrive way back in 1990, it was a then new type of side scrolling shooter featuring a terrifyingly fragile real robot type mecha. Terrifying in the sense that its armor was paper thin and death came very easy. It was the first in the Assault Suits series and many games would follow, with it's Super Famicom sequel Assault Suits Valken (aka Cybernator) garnering more mainstream appeal (partly on account of its obviously reduced difficulty). More recently Leynos was added to the Wii's Virtual Console service, so the game is thankfully very much still available.
This is the first kit we've reviewed made by PLUM too and we're very impressed. The overall sculpt is wonderfully beefy and all the joints are very sturdy. Once assembled it feels closer to an action figure than a kit, even compared to Bandai's almost kit-toy Master Grade range. That said, unlike the Bandai injection kits PLUM's approach doesn't really use much in the way of snap fit assembly. So you'll definitely need glue to hold everything together.
Kit: 1/35 AS-5E3 Leynos (Player Type)
Price: 6,210 yen
Size/Weight: 28.0 x 19.2 x 13.2 cm / 580g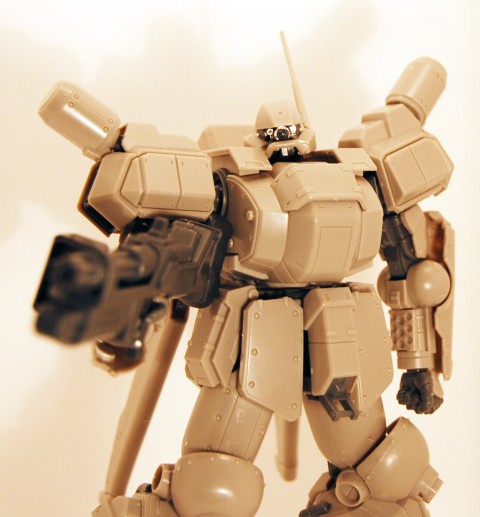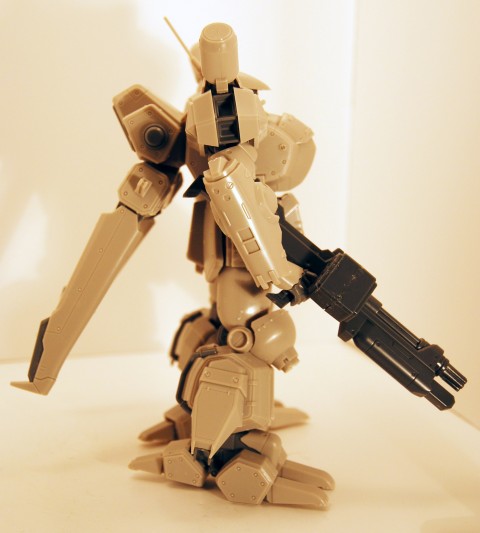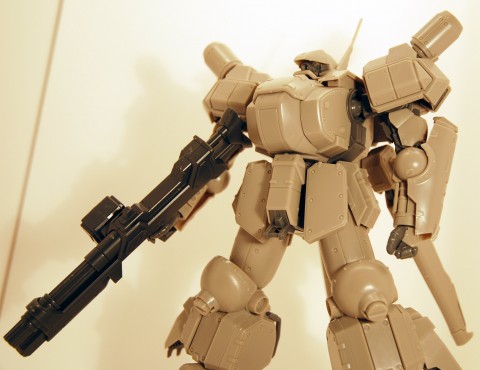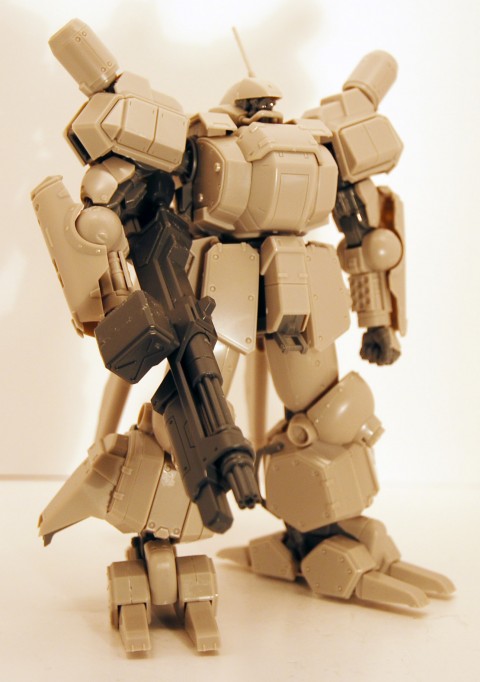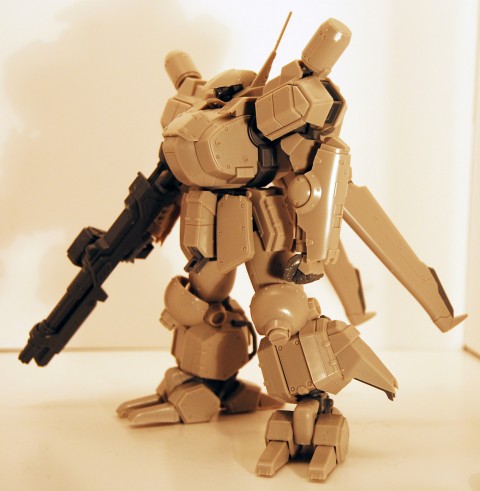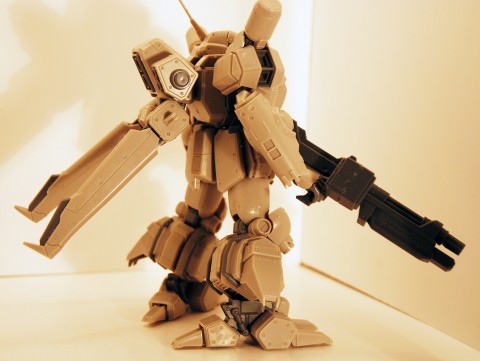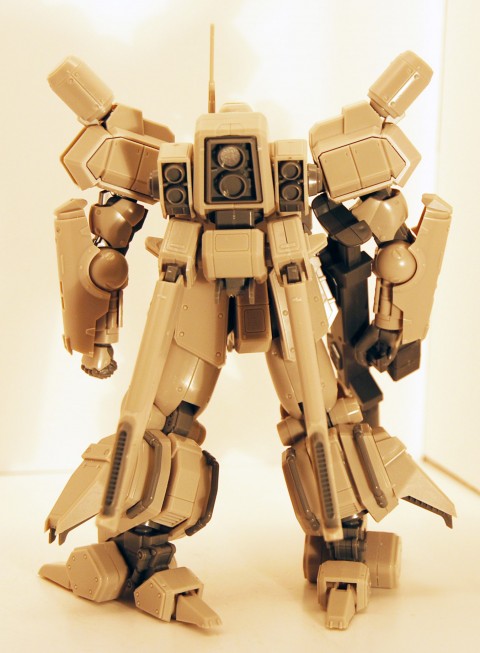 As you can see, even without paint it looks surprisingly decent. The Leynos mecha itself is very much a grizzled and industrial design, so the detailing is really nicely done from the surface markings to piping. The joints, as said, are very sturdy and hold poses well. It's not really a gimmick ridden kit though, as it's meant to just show the design off but in a more tactile way. Below are the pre-painted shots of the kit (not taken by us).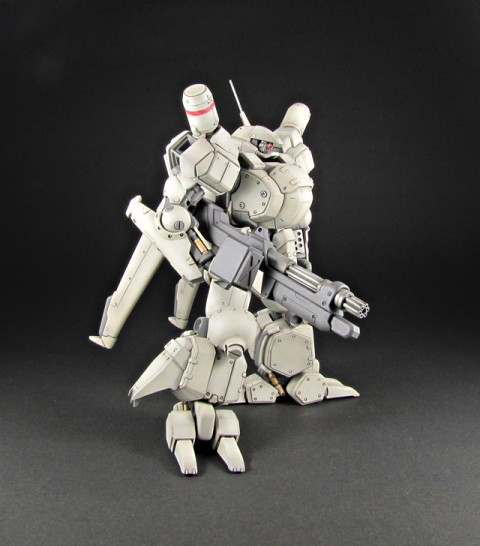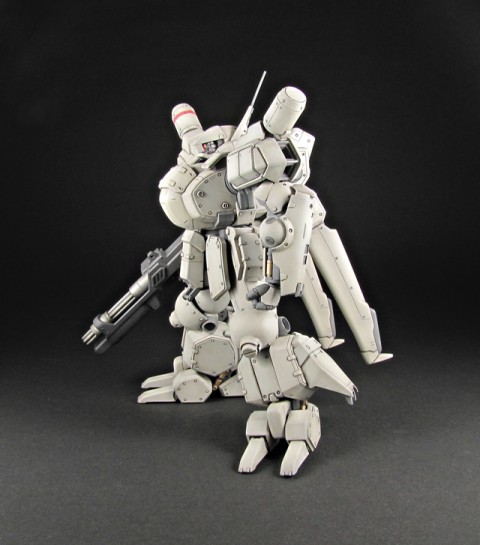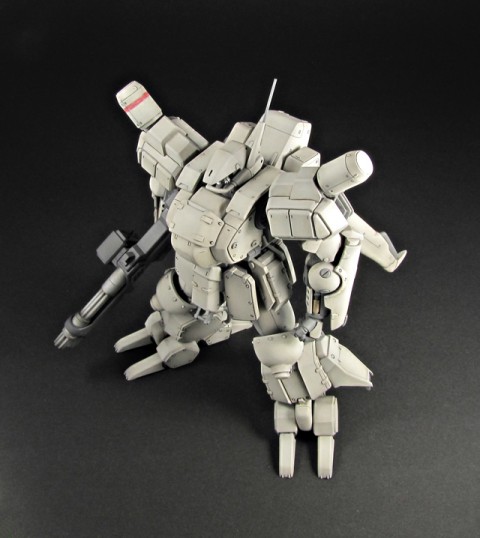 Overall, this is a really great kit of a classic gaming mecha design. Whilst it's clearly aimed at those that played the original game over 20 years ago, it's still got real production value for something that's meant for a more nostalgic market. The cool thing that caught our eye though is that this is the first in a series of Assault Suit kits, so with any luck we may even see the Valken at some point in the near future. In the meantime, any self respecting mecha gamer should definitely pick this kit up.
[flash http://www.youtube.com/watch?v=W7j14msTcaU]