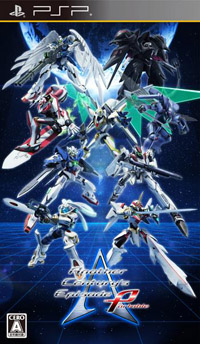 Considering the renaissance the PSP has had in Japan, it wasn't going to be long until Banpresto cottoned onto porting the old PS2 Another Century's Episode games to the PSP. The imaginatively titled Another Century's Episode Portable consequently covers much of the same functional ground as the PS2 games did (rather than that of the PS3 release, which changed much of the how the core game worked).
For gamers that have played the older PS2 games, then this news will be a great relief. As the somewhat bizarre control choices in ACER definitely hampered the game. The fact that ACEP has eschewed much of what ACER offered has returned the series back to its former itself.
Ultimately, the regression has been a shrewd one as it has made the overall game far more cogent and manageable. Especially considering that any kind of functional inadequacy in terms of controls are normally magnified within the small confines of almost all hand-held consoles. What has resulted though, is a relatively mixed setup that works competently for the most part but at the expense of the production value the series has been known for.