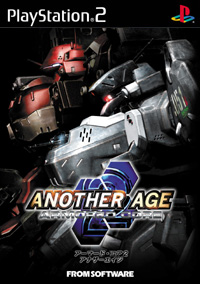 Sequels are all fine and dandy, but cashing in on a sequel just seems a tad cheeky surely. Armored Core 2 Another Age falls into this slightly capitalist category. Set directly after the events of Armored Core 2, the Nerves Concord is undergoing drastic changes and the purpose of the Ravens is becoming less and less clear, now that the warring corporate factions have exhausted their resources. More importantly, we are back on Earth now, or what is left of it. Armored Core 2 is a bad game. Armored Core 2 Another Age is, therefore, an equally bad game. On the surface, this is true to a certain extent.
However, for all the game's faults, Armored Core 2 Another Age has a few surprising tricks up its mechanical sleeve. Armored Core 2 Another Age is a mission based game through and through.
The Arena has gone, but in its place are double the number of missions(about a 100). Mission selection is done by navigating a world map. The further you progress through the game the more parts of the map, and consequently more missions, you unlock. Another big development for the series is that of the game's difficulty. It is hard, damn hard.