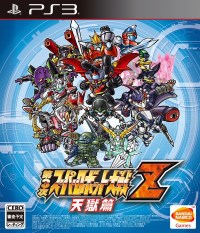 Back in 2009, during the last days of the PS2, we saw the first game in the Z series made digital flesh. It was quite the departure from the previous Alpha series and also boasted an all new 2D animation engine. It was also a pretty damn fantastic game, that used focus groups of three units to offset the formations of enemy attackers.
Not long after that the PSP saw host to the second part of the Z series, in the form of Hakai-hen and Saisei-hen. These were more streamlined and dropped the formation approach for single units while still retaining some lovely animation. Then last year we received the first part to the third instalment, called Jigoku-hen it was split across PS3 and Vita with cross save functionality enabled. Taking a middle approach with having each group comprising of two units, it sat neatly between the first game and its portable offspring. That made sense as it was both a console and a portable game. It also looked incredible.
So now after six years we have reached the end of the road with the Z series and Tengoku-hen doesn't disappoint.